I found 187 Listings in Denver, CO
Independent Living Advisors in Denver, Colorado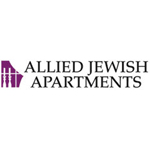 Allied Jewish Apartments
22 S Adams Street, Denver, CO 80209
Housing/Care Type: Assisted Living, Independent Living
Located conveniently in Denver, Colorado is Allied Jewish Apartments, a respected assisted living community. Allied Jewish Apartments has a history of providing affordable and subsidized senior living and assisted living apartment homes and services for adults 62 years of age and older. We are in the beautiful Cherry Creek neighborhood, convenient to malls, restaurants, theatres, shops, and walking paths. Public bus routes stop just outside your door. AJA housing and services are available to elders of all faiths and ethnicity's.The mission of Allied Jewish Apartments is to provide affordable housing and services to enhance the personal dignity of older individuals. Guided by Jewish tradition, we are designed to enrich the senior residents' physical, emotional and spiritual quality of life and to help them maintain the highest possible level of independence.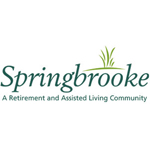 Springbrooke Retirement
6800 Leetsdale Drive, Denver, CO 80224
Housing/Care Type: Assisted Living, Independent Living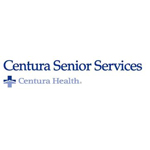 Porter Place Retirement Residence
1001 E Yale Ave, Denver, CO 80210
Housing/Care Type: Nursing Home Care, Assisted Living, Independent Living
If you're looking for assisted senior living in Denver, Colorado, consider Porter Place. Porter Place features all-inclusive pricing for all care levels, including independent senior living, so you'll be able to plan your monthly expenditures in advance. Your monthly rent covers three meals daily prepared by our chef, weekly housekeeping, flat laundry service, emergency call system in every apartment, scheduled transportation for shopping and planned activities, plus classes, entertainment, excursions, and more. We've recently added an on-site physician clinic and a resident courtesy car for residents who need to travel to off-site appointments. Our Denver retirement community is much more than a place to live - it's a better way to live. Assisted living services are available in the privacy of each resident's apartment, for an additional fee. Porter Place also provides respite care for independent retirement living and assisted living short-term stays.

Lakeview Senior Living
7390 W. Eastman Place, Lakewood, CO 80227
Housing/Care Type: Assisted Living, Independent Living
Lakeview Senior Living created an outstanding independent living community for seniors in the Lakewood, Colorado area. Located only fifteen minutes west of Denver and with easy access to the mountain communities, Lakeview provides affordable luxuryâ?¦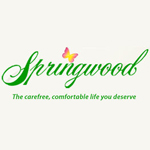 Springwood Retirement Campus
6550 Yank Way, Arvada, CO 80004
Housing/Care Type: Assisted Living, Independent Living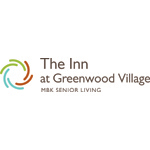 The Inn at Greenwood Village
5565 S Yosemite Street, Greenwood Village, CO 80111
Housing/Care Type: Assisted Living, Independent Living, Respite Care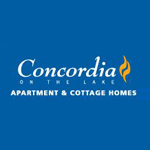 Concordia On The Lake
6155 South Ammons Way, Littleton, CO 80123
Housing/Care Type: Assisted Living, Independent Living, Home Care
Concordia on the Lake, a senior living community, is ideally situated in Littleton, Colorado south of Denver. Concordia on the Lake is adjacent to the lakeside walking paths of Johnson Lake and Clement Park, within walking distance of Columbine Regional Library, the Swedish Healthpark Clinics, shopping at Chanson Plaza and Southwest Plaza, theaters, restaurants, and coffee shops. The Concordia Campus is comprised of three, three-story apartment buildings, 22 lakeside cottages, our Special Events Center and walking paths to nearby Johnson Lake. In addition, the Concordia Living program will assist senior residents with developing activity programs, cultural enrichment events, community volunteerism, and recreational pursuits. Your grandchildren are always welcome and there are opportunities to enjoy diverse and interesting people. The Special Event Center serves as a central gathering place for the entire Concordia community. A few key features include: large screen TV, covered porch, 3,000 sq. ft. entertainment area, dance

Lincoln Meadows Senior Living
10001 S Oswego Street , Parker, CO 80134
Housing/Care Type: Assisted Living, Independent Living
Lincoln Meadows is the premier Independent living, assisted living and memory care community in Parker, Colorado. This elegant southeast Denver residential community puts a new level of affordable luxury within your reach including, one-of-a-kind assisted living amenities and the highest quality Dementia care in Denver, Colorado. Lincoln Meadows offers a continuum of care with Independent Living, Assisted Living, Alzheimer's and Memory Care services. Should your needs change, personal care services including complete on-site physical rehabilitation, occupational and speech therapy and monthly health screenings and blood pressure checks are available through a community approved licensed provider. In addition, our Assisted Living programs have been designed to offer assistance with Activities of Daily Living (ADL's). Our unique programs and amenities are designed to offer a lifestyle that complements the independence our residents' desire with the quality of personal care they deserve. You will have the peace
Meridian Retirement Cmmnts
1225 17th Street, Denver, CO 80202
Housing/Care Type: Independent Living
Sunset Park Apartments
1865 Larimer Street, Denver, CO 80202
Housing/Care Type: Independent Living
Halcyon House
1955 Arapahoe Street, Denver, CO 80202
Housing/Care Type: Independent Living
Sunset Towers
1925 Larimer Street, Denver, CO 80202
Housing/Care Type: Independent Living
Drehmoor Apartments
215 E 19th Avenue # 111, Denver, CO 80203
Housing/Care Type: Independent Living
Balfour Cosmopolitan Club LLC
1590 Little Raven Street, Denver, CO 80202
Housing/Care Type: Independent Living
Courthouse Squares Apartment
901 W 14th Avenue, Denver, CO 80204
Housing/Care Type: Independent Living
Argonaut Apartments
1505 Grant Street, Denver, CO 80203
Housing/Care Type: Independent Living
Wise Harris Arms Apartments
605 26th Street # 110, Denver, CO 80205
Housing/Care Type: Independent Living
Uptown Health Care Center LLC
745 E 18th Avenue, Denver, CO 80203
Housing/Care Type: Independent Living
Olin Hotel Apartments
1420 Logan Street, Denver, CO 80203
Housing/Care Type: Independent Living
Mccovy`s Residential Care Home
2858 California Street, Denver, CO 80205
Housing/Care Type: Independent Living