I found 10 Listings in Yonkers, NY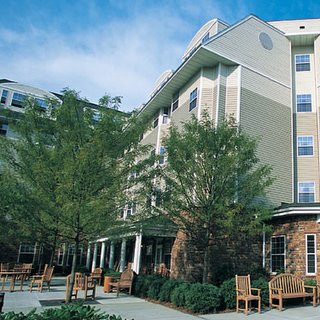 The Fountains of Rivervue
One RiverVue Place, Tuckahoe, NY 10707
Housing/Care Type: Alzheimer's Care, Assisted Living, Independent Living, Respite Care
The Fountains at Rivervue is located in the historic village of Tuckahoe. The offers extradionary, assisted living and memory care in gracious suburban setting. With the train station one-half block away and a location just 15 mintues from Manhattan. Choose from a variety of spacious studio, one and two bedroom residences. Each residence features a deluxe kitchenette, full bath, ample closet space, individual climate controls and resident call system. Their goal is not not to be "home-like" but "home". Residents are encouraged to personalize thier apartments with thier own furnishings, photos, and mementos. In the Inn you will enjoy freedom of personal independence in a residential envionrment that is staffed around the clock, creating a caring atmosphere that promtes privacy, dignity, and peace of mind. Transportation is included to local points of interest, shopping centers, medical appointments, and places of worship. Residents can enhance their lifestyle with a diverse program of activites and events.
Learn More >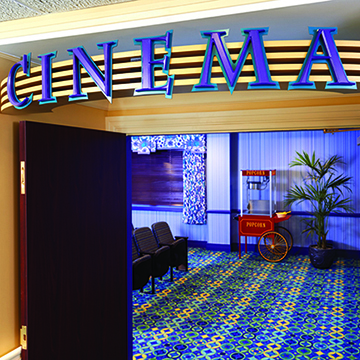 The Bristal at White Plains
305 North Street, White Plains, NY 10605
Housing/Care Type: Alzheimer's Care, Assisted Living
The Bristal Assisted Living at White Plains is located in Westchester County, New York providing Independent Living, Personalized Services & Assistance, and Memory Care options for seniors. The Bristal is nestled on beautiful landscaped grounds with breathtaking gardens and walkways for morning or afternoon strolls. An outdoor heated pool, resident garden and putting green are available for outdoor lovers. The Bristal takes the time to know the life stories of future residents and their family, and friends with a strong emphasis on letting you do what you can to help stay independent. Focus is on providing the best lifestyle as possible by allowing the resident to do what they want to do in order to remain as independent as possible. The friendly staff is here to lend a hand with anything the residents need at any time. The Bristal understands the individual needs of residents and will work with residents and families to carefully examine your needs before making any type of recommendations.
Learn More >
FiveStar Premier Residences of Yonkers
537 Riverdale Ave., Yonkers, NY 10705
Housing/Care Type: Alzheimer's Care, Assisted Living, Independent Living
Learn More >
Sunrise of Crestwood
65 Crisfield Street, Yonkers, NY 10710
Housing/Care Type: Assisted Living
Sunrise at Crestwood's amenities include private or companion suites with a choice of floor plans.
Learn More >
Sunrise at Fleetwood
500 N Columbus Avenue, Mount Vernon, NY 10552
Housing/Care Type: Assisted Living
Located in New York north of Manhattan is the senior living community of Sunrise at Fleetwood. Walk through our front doors and see for yourself the Sunrise difference. Experience the happiness, smiles and quality of service that Sunrise of Fleetwood provides each and every resident. Pride, excellence, service, delectable cuisine, are just some to the Sunrise of Fleetwood signatures that make this a home. Sunrise of Fleetwood is nestled in picturesque Westchester County and is just minutes from the Cross County parkway and easily accessible from Metro North's Bronxville train station.
Learn More >
Sunrise of Cresskill
3 Tenakill Park Dr East, Cresskill, NJ 07626
Housing/Care Type: Assisted Living
Located in Cresskill, New Jersey is where you can find the senior living community of Sunrise of Cresskill which is just minutes from New York City. From the moment you enter our front doors, you will feel the warmth created by the dignified approach that Sunrise of Cresskill takes to senior living. Whether you live in our vibrant independent living community, active assisted living setting, or our Reminiscence Neighborhoods for those with memory loss, you will enjoy the combination of amenities from comfortable apartments, to a variety of social activities available both within and outside of our community, to elegant dining experiences each day. We are conveniently located just 8 miles from the George Washington Bridge.
Learn More >
Memory Care Living at Cresskill
248 Madison Ave. , Cresskill, NJ 07626
Housing/Care Type: Assisted Living
Potomac at Cresskill offers dedicated Alzheimerâ??s and dementia care to their residents in Cresskill, New Jersey. Memory Care Living at Cresskill is the preferred alternative to standard institutional care for people in need of 24 hour Alzheimerâ??s andâ?¦
Learn More >
Amber Court - Pelham Gardens
1800 Waring Avenue, Bronx, NY 10469
Housing/Care Type: Assisted Living
Learn More >
Sunrise of Old Tappan
195 Old Tappan Road, Old Tappan, NJ 07675
Housing/Care Type: Assisted Living
Sunrise of Old Tappan is providing quality assisted living and memory care in Old-Tappan, New Jersey. This community is located in the beautiful residential section of north eastern Bergen County. Its convenient location makes Sunrise of Old Tappan a…
Learn More >
Five Star Premier Residence at Teaneck
655 Pomander Walk, Teaneck, NJ 07666
Housing/Care Type: Assisted Living, Independent Living, Home Care, Respite Care
Five Star Premiere Residences of Teaneck provides seniors in the Teaneck, New Jersey area superior independent living and assisted living care and community. Teaneck is located in a comfortable residential neighborhood setting convenient to the cultural…
Learn More >