I found 68 Listings in Westborough, MA
Assisted Living Advisors in Westborough, Massachusetts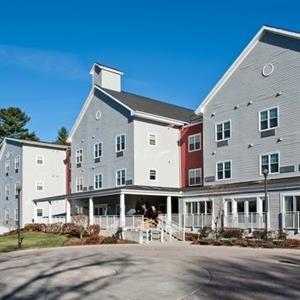 Whitcomb House
245 W St, Milford, MA 01757
Housing/Care Type: Alzheimer's Care, Assisted Living, Respite Care
Enjoy the best in senior living at Whitcomb House, an assisted living community in Milford, Massachusetts. Whitcomb House is an assisted living residence serving the elderly and those with memory impairments due to Alzheimer's disease, dementia, strokes and other causes.Assisted living is a special combination of housing, personal support services and care designed to help those who need help with daily living but do not need a nursing home. Here at Whitcomb House we seek to preserve the dignity, independence and safety of our senior residents.The most valuable benefits come to residents from eating three healthy meals a day, taking medication as prescribed, feeling safe and having the daily company of staff and fellow residents.Assisted living works and it works very well! Take a tour of our assisted living community now!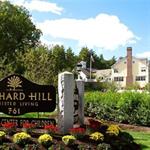 Orchard Hill Assisted Living
761 Boston Post Road, Sudbury, MA 01776
Housing/Care Type: Assisted Living, Respite Care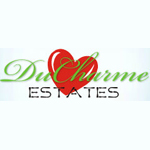 Ducharme Estates
25 Federal Street, Blackstone, MA 01504
Housing/Care Type: Assisted Living, Home Care
DuCharme Estates is an assisted living community located in serene Blackstone, Massachusetts. At DuCharme Estates Assisted Living facility, we provide families with the novel option of competent loving care for elderly and/or adult persons in a home setting. In our large two level home with 18 bedrooms, 2 kitchens, 2 dining rooms, both living and sitting rooms we provide comfort. We have a brand new heated indoor in-ground swimming pool for prescribed physical therapy, exercise and recreation. The country location and landscape grounds provide a quiet setting for walks or rest. We provide three home cooked meals a day, snacks as prescribed, transportation to all appointments, maid and laundry services plus all the comforts of home with kind supervision and/or assistance available to all for 24 hours. We also provide day care and respite care services to assist families. We will offer and/or coordinate all service that will enable our residents to live a happy, respectful life.We are an exclusive Assisted Living facility, fam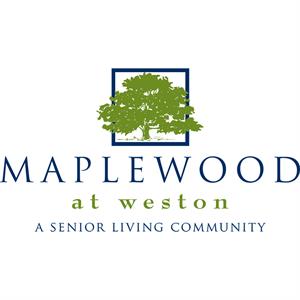 Maplewood at Weston
99 Norumbega Rd, Weston, MA 02493
Housing/Care Type: Alzheimer's Care, Assisted Living, Independent Living
Whitney Place at Westborough/Willows at Westborough
1 Lyman St, Westborough, MA 01581
Housing/Care Type: Assisted Living
Assisted living at Whitney Place offers seniors an array of personal services in a home-like setting.
Whitney Place Assisted Living
5 Lyman Street, Westborough, MA 01581
Housing/Care Type: Assisted Living, Home Care
Granger Nursing Home
112 Main Street, Northborough, MA 01532
Housing/Care Type: Assisted Living
Shrewsbury Crossings
311 Main Street, Shrewsbury , MA 01545
Housing/Care Type: Assisted Living
Shrewsbury Crossings, located in Shrewsbury, Massachusetts, is an Assisted Living facility that also specializes in serving the needs of individuals with memory loss. Residents enjoy all the comforts of senior living - attractive thoughtfully designed…
Bolton Manor Nursing Home
400 Bolton Street, Marlborough, MA 01752
Housing/Care Type: Assisted Living, Home Care
Notre Dame Healthcare Center
555 Plantation Street, Worcester, MA 01605
Housing/Care Type: Assisted Living, Independent Living
Whitney Place at Northbridge
85 Beaumont Dr, Northbridge, MA 01534
Housing/Care Type: Assisted Living
Whitney Place Adult Day Health
65 Beaumont Drive, Northbridge, MA 01534
Housing/Care Type: Assisted Living, Home Care
Generations All About Elders
1550 Worcester Road, Framingham, MA 01702
Housing/Care Type: Assisted Living
New Horizons In Marlborough and The Meadows
400 Hemenway St, Marlborough, MA 01752
Housing/Care Type: Assisted Living, Independent Living
Hearthstone at New Horizons
402 Hemenway Street, Marlborough, MA 01752
Housing/Care Type: Alzheimer's Care, Assisted Living
New Horizons at Marlborough
400 Hemenway St, Marlborough, MA 01752
Housing/Care Type: Alzheimer's Care, Assisted Living, Independent Living, CCRC, Respite Care
The Geriatric Authority of Milford
2 Countryside Dr, Milford, MA 01757
Housing/Care Type: Assisted Living
Willis Center
25 Catharine Street, Worcester, MA 01605
Housing/Care Type: Assisted Living
New England Rehabilitation Hospital Outpatient Clinic at Framingham
1094 Worcester Avenue, Framingham, MA 01702
Housing/Care Type: Assisted Living
New England Rehabilitation Hospital's Stroke Program has earned the Gold Seal of Approval for health care quality. The Joint Commission awarded NERH Disease-Specific Care Certification for its Stroke Program's high level of quality and customer satisfaction
Countryside Nursing Home
153 Winter Street, Framingham, MA 01702
Housing/Care Type: Assisted Living, Independent Living, Home Care