I found 6 Listings in West Chester, PA
Assisted Living Advisors in West Chester, Pennsylvania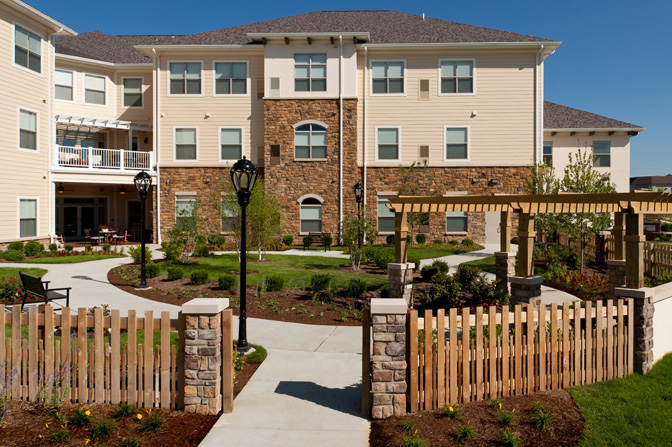 Solana Willistown
1713 West Chester Pike, Willistown, PA 19382
Housing/Care Type: Alzheimer's Care, Assisted Living, Independent Living
Learn More >
Sunrise of Westtown
1045 Wilmington Pike, West Chester, PA 19382
Housing/Care Type: Assisted Living
Quality memory care is available to seniors at Sunrise of Westtown in Pennsylvania. This community is just outside the historical borough of West Chester. There are many places to experience fine dining, boutique shopping, and all the cultural wealth the…
Learn More >
Sunrise of Exton
200 Sunrise Boulevard, Exton, PA 19341
Housing/Care Type: Assisted Living
Sunrise of Exton offers specialized memory care services to people in Exton, Pennsylvania. Set among rolling hills Sunrise is conveniently located near Exton Square Mall and local hospitals. This beautiful Victorian Mansion is encircled by lovely walking…
Learn More >
Sunrise of Paoli
324 West Lancaster Ave, Malvern, PA 19355
Housing/Care Type: Assisted Living
Sunrise at Paoli offers specialized memory care services to people in Malvern, Pennsylvania. At Paoli you can go shopping at the King of Prussia Mall or go exploring Valley Forge National Park; you can also take in the breathtaking views.
Learn More >
Exton Senior Living
600 N. Pottstown Pike, Exton, PA 19341
Housing/Care Type: Assisted Living
Exton Senior Living provides full service independent living with personal care services to seniors in Exton, Pennsylvania. This community is designed for seniors who want to remain active and independent. Short term respite care is also available.
Learn More >
Glen Mills Senior Living
242 Baltimore Pike, Glen Mills, PA 19342
Housing/Care Type: Assisted Living, Respite Care
Learn More >