I found 170 Listings in Walpole, MA
Assisted Living Advisors in Walpole, Massachusetts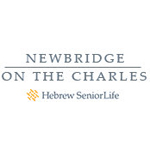 The Gloria Adelson Field Health Center
500 Great Meadow Road, Dedham , MA 02026
Housing/Care Type: Assisted Living
The Gloria Field Health Center is part of Dedham, Massachusetts' assisted living community at NewBridge on the Charles. In the Gloria Adelson Field Health Center - is a pioneering, state-of-the-art geriatric health care center that offers comprehensive short-term rehabilitative services, long-term care, and a memory care unit dealing with Alzheimer's and dementia.Building on Hebrew SeniorLife's holistic approach to care, the HRC serves as ground-breaking model in creating an optimal living environment and providing the types of senior care services and programs that seniors best respond to physically and emotionally when in short- or long-term care. The private rooms and common living spaces resemble all the charm and coziness of home, providing plenty of natural light, warmth, and comfort.The health care center is a resident-focused community made up of small households, with 14-16 residents (each having their own private bedroom, bathroom, and shower). Using state-of-the-art architectural design and advanced technology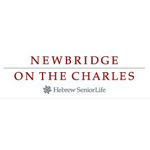 NewBridge on the Charles
5000 Great Meadow Road, Dedham, MA 02026
Housing/Care Type: Assisted Living, Independent Living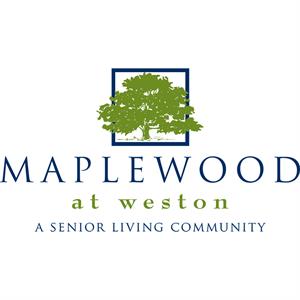 Maplewood at Weston
99 Norumbega Rd, Weston, MA 02493
Housing/Care Type: Alzheimer's Care, Assisted Living, Independent Living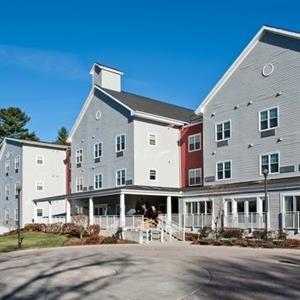 Whitcomb House
245 W St, Milford, MA 01757
Housing/Care Type: Alzheimer's Care, Assisted Living, Respite Care
Enjoy the best in senior living at Whitcomb House, an assisted living community in Milford, Massachusetts. Whitcomb House is an assisted living residence serving the elderly and those with memory impairments due to Alzheimer's disease, dementia, strokes and other causes.Assisted living is a special combination of housing, personal support services and care designed to help those who need help with daily living but do not need a nursing home. Here at Whitcomb House we seek to preserve the dignity, independence and safety of our senior residents.The most valuable benefits come to residents from eating three healthy meals a day, taking medication as prescribed, feeling safe and having the daily company of staff and fellow residents.Assisted living works and it works very well! Take a tour of our assisted living community now!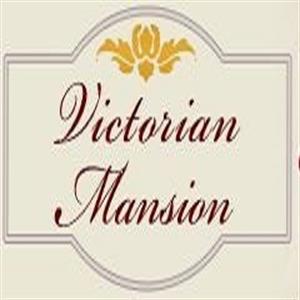 Victorian Mansion
574 Newport Avenue, South Attleboro, MA 02703
Housing/Care Type: Assisted Living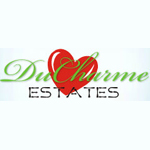 Ducharme Estates
25 Federal Street, Blackstone, MA 01504
Housing/Care Type: Assisted Living, Home Care
DuCharme Estates is an assisted living community located in serene Blackstone, Massachusetts. At DuCharme Estates Assisted Living facility, we provide families with the novel option of competent loving care for elderly and/or adult persons in a home setting. In our large two level home with 18 bedrooms, 2 kitchens, 2 dining rooms, both living and sitting rooms we provide comfort. We have a brand new heated indoor in-ground swimming pool for prescribed physical therapy, exercise and recreation. The country location and landscape grounds provide a quiet setting for walks or rest. We provide three home cooked meals a day, snacks as prescribed, transportation to all appointments, maid and laundry services plus all the comforts of home with kind supervision and/or assistance available to all for 24 hours. We also provide day care and respite care services to assist families. We will offer and/or coordinate all service that will enable our residents to live a happy, respectful life.We are an exclusive Assisted Living facility, fam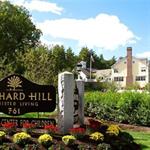 Orchard Hill Assisted Living
761 Boston Post Road, Sudbury, MA 01776
Housing/Care Type: Assisted Living, Respite Care
Sunrise of Norwood
86 Saunders Road, Norwood, MA 02062
Housing/Care Type: Assisted Living
Located in Norwood, Massachusetts is Sunrise of Norwood assisted living community, the best in senior living. We offer assisted living, Alzheimer's and dementia care, and short-term/respite stays. When you step into a Sunrise Senior Living community you can't help but feel at home. We stop at nothing to make your experience warm and inviting, from our homelike exterior architecture to our comfortable community areas and choice of suites to our exceptional outdoor gardens and landscaping. Look around and you'll notice fresh flowers throughout the residence, and you may even spot our dog or cat.Although services and amenities vary slightly by location and care level, they typically include: daily physical fitness, creative, social, learning and spiritual activities, scheduled group trips and resident-sponsored clubs for a variety of interests, up to three delicious, well-balanced meals served daily featuring a variety of menu choices with snacks available throughout the day, trained staff available 24 hours a day, monthly we
Braintree Rehabilitation Hospital Outpatient Clinic at Sharon
Shaw's Plaza, 700 S. Main St.#2, Sharon, MA 02067
Housing/Care Type: Assisted Living
Serenity Hill Nursing Home Inc
655 Dedham Street, Wrentham, MA 02093
Housing/Care Type: Assisted Living
The Doolittle Home
16 Bird Street, Foxboro, MA 02035
Housing/Care Type: Alzheimer's Care, Nursing Home Care, Assisted Living, Respite Care
Cornerstone at Canton
175 Revere Street, Canton, MA 02021
Housing/Care Type: Alzheimer's Care, Assisted Living
Ellis Nursing & Rehabilitation Home
135 Ellis Avenue, Norwood, MA 02062
Housing/Care Type: Assisted Living
The Arbors in Stoughton
2121 Central Street, Stoughton, MA 02072
Housing/Care Type: Assisted Living
The Arbors Assisted Living in Stoughton Massachusetts offers residential communities which provide a host of services and amenities located in norfolk country, eastern Massachusetts.
Fox Hill Village
10 Longwood Dr, Westwood, MA 02090
Housing/Care Type: Assisted Living
Commonwealth Advisory Group
3 Allied Dr, Dedham, MA 02026
Housing/Care Type: Assisted Living
Traditions of Dedham
735 Washington Street, Dedham, MA 02026
Housing/Care Type: Assisted Living, Independent Living
You'll find an active, vibrant senior community at Traditions of Dedham. Residents enjoy the convenience of the nearby historic town center, dining at local restaurants, exploring the Charles River and shopping along Route 1. Traditions of Dedham was voted the No. 1 retirement living residence by People's Choice Awards in 2005, 2006, 2007 and 2008. In a survey, 100 percent of respondents said they would recommend Traditions of Dedham to friends..
Orchard Cove
One Del Pond Dr, Canton, MA 02021
Housing/Care Type: Assisted Living
Tippett Home
920 South Street, Needham, MA 02492
Housing/Care Type: Assisted Living
Sunrise Senior Living
391 Common Street, Dedham, MA 02026
Housing/Care Type: Assisted Living, Home Care