I found 197 Listings in Scottsdale, AZ
Assisted Living Advisors in Scottsdale, Arizona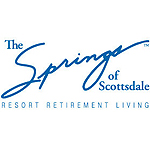 The Springs of Scottsdale
3212 N Miller Rd., Scottsdale, AZ 85251
Housing/Care Type: Assisted Living, Independent Living
Welcome to the caring senior community of The Springs of Scottsdale in Arizona. Conveniently located in the heart of old town Scottsdale, Arizona, The Springs of Scottsdale is a spacious independent living retirement community with assisted living services available. A choice for seniors who enjoy the conveniences old town Scottsdale has to offer. Just a few blocks away from the downtown area you will find unique boutiques, art galleries, beautiful golf courses, and much more. The Springs of Scottsdale is truly a senior resort living residence you can be proud to call "home.�Residents at The Springs realize that living in an active retirement community is not just for the convenience of everything they need on a single campus, but it also helps them to further enjoy the best years of their lives. Meeting friends…focusing on interests…learning…taking part in activities…are all important considerations when deciding where you want to spend your retirement years.After 20 years in the community, The Springs, enjoys a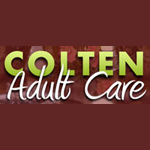 Colten Adult Care
14226 N. 68th Place, Scottsdale, AZ 85254
Housing/Care Type: Assisted Living, Respite Care
Feel right at home at Colten Adult Care assisted living in Scottsdale, Arizona. We have been serving the assisted living needs of families in Scottsdale since 1998. We truly take pride in being different from what most people think of when the topic of assisted living services is mentioned. We give new meaning to the words "assisted living� by making sure our residents truly feel at home and comfortable in their new surroundings. Our services include assisted living, independent living, adult day care, respite care, Alzheimer's and dementia care and skilled nursing. Our entire purpose is to create places full of love, life, warmth, care, safety and peace of mind for our residents and their families.Our philosophy is simple: in every decision we make and every action we take, what is best for our residents is always our primary consideration. Our vision is to create places full of life and laughter, places where our residents feel happy & loved and where our residents' families have peace of mind knowing their lov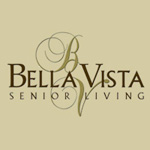 Bella Vista Senior Living
1825 W Emelita Av, Mesa, AZ 85202
Housing/Care Type: Assisted Living, Independent Living
Bella Vista Senior Living, located in Mesa, Arizona, is an Independent & Assisted Living community that is the perfect blend of hospitality, independent living and exceptional senior care. Bella Vista offers an exceptional residential environment for…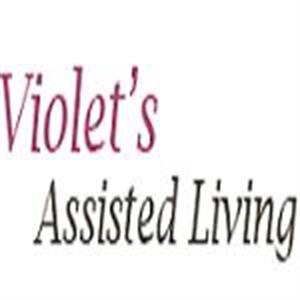 Ambiance ALH
2101 E Everett Drive, Phoenix, AZ 85022
Housing/Care Type: Alzheimer's Care, Assisted Living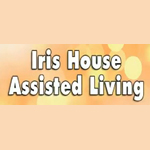 Iris House
819 West San Miguel, Phoenix, AZ 85013
Housing/Care Type: Assisted Living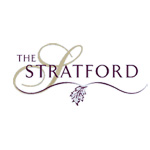 The Stratford
1739 W Myrtle Av, Phoenix, AZ 85021
Housing/Care Type: Assisted Living, Independent Living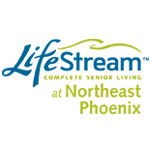 LifeStream at Northeast Phoenix
20802 N. Cave Creek Road, Phoenix, AZ 85024
Housing/Care Type: Alzheimer's Care, Assisted Living, Independent Living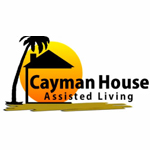 Cayman House
1214 North Cayman Drive, Gilbert, AZ 85234
Housing/Care Type: Assisted Living, Independent Living, Home Care, Respite Care
At the Cayman House, we provide an assisted living community for senior citizens in Gilbert, Arizona. We care for those whom are bed-ridden, totally dependent, those that just need respite care (short-term care), Parkinson's, Dementia, Alzheimer's, Diabetic Insulin Dependent, as well as hospice care.Our services and amenities at the Cayman House include (but are not limited to): private rooms, semi-private rooms, 24 hour staff, medication management, daily exercise, home cooked meals plus snacks, access to Val Vista Lakes Clubhouse, trips to the lake, holiday/birthday celebrations, live entertainment and activities, pet therapy, private phone lines, internet access, transportation arrangements, and of course a peaceful, safe and loving environment.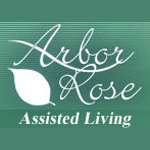 Arbor Rose Senior Care
6033 E. Arbor Ave, Mesa, AZ 85206
Housing/Care Type: Alzheimer's Care, Assisted Living, Respite Care
Arbor Rose Senior Care in Mesa, Arizona, is a retirement community designed to provide assisted living lifestyles and memory care. The relaxing living environment offers an inviting atmosphere with the comforts of home. Residents can take advantage of…

Mountain Park Senior Living
4475 E Knox Road, Phoenix, AZ 85044
Housing/Care Type: Assisted Living, Independent Living
Mountain Park is the premier assisted living community in Phoenix, Arizona. We offer Independent Living, Assisted Living and Dementia/Memory Care. Mountain Park Senior Living puts a new level of affordable luxury within your reach, including one-of-a-kind assisted living amenities and innovative activity programs. Mountain Park offers a continuum of care with Independent Living, Assisted Living, Alzheimer's and Memory Care services. Should your needs change, personal care services including complete on-site physical rehabilitation, occupational and speech therapy and monthly health screenings and blood pressure checks are available through a community approved licensed provider. In addition, our Assisted Living programs have been designed to offer assistance with Activities of Daily Living (ADL's). Our unique programs and amenities are designed to offer a lifestyle that complements the independence our residents' desire with the quality of personal care they deserve. You will have the peace of mind in knowing th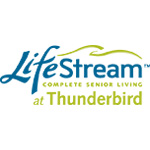 LifeStream at Thunderbird
13617 N. 55th Avenue, Glendale, AZ 85304
Housing/Care Type: Assisted Living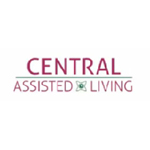 Central Assisted Living Home
25914 North Central Ave, Phoenix, AZ 85085
Housing/Care Type: Assisted Living
Central Phoenix Assisted Living provides assisted living to senior citizens in Phoenix, Arizona. With both spacious private and semi-private rooms, residents of Central Phoenix Assisted Living have their own space to enjoy the senior community in which they are in and take advantage of the wonderful staff, food and amenities offered.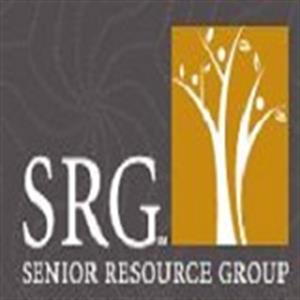 Village at Ocotillo
990 West Ocotillo Road, Chandler, AZ 85248
Housing/Care Type: Assisted Living, Independent Living
Cozy Villa
8108 E. Montebello Avenue, Scottsdale, AZ 85250
Housing/Care Type: Alzheimer's Care, Assisted Living
Foundation for Senior Living
8463 East McDonald Drive, Scottsdale, AZ 85250
Housing/Care Type: Assisted Living
Sunrise Home I
6401 N. 82nd Street, Scottsdale, AZ 85250
Housing/Care Type: Assisted Living
Fountains At Scottsdale Village Square- The
2620 North 68th Street, Scottsdale, AZ 85257
Housing/Care Type: Assisted Living
Scottsdale Village Square
2620 N 68th St, Scottsdale, AZ 85257
Housing/Care Type: Assisted Living
Barton House
7007 E Mountain View Rd, Scottsdale, AZ 85253
Housing/Care Type: Assisted Living
Sunrise of Scottsdale
7370 East Gold Dust Avenue, Scottsdale, AZ 85258
Housing/Care Type: Assisted Living
Located in beautiful Scottsdale, Arizona, Sunrise of Scottsdale is a senior living community committed to assisting its residents in maintaining their rich and rewarding lives while helping to alleviate the stress and responsibilities of running a home. The Scottsdale, Arizona-based assisted living and Alzheimer's care community strives to preserve its senior residents' independence, and in turn offers them an array of amenities including a number of apartment floor plan options, restaurant-style dining, housekeeping services, exercise and wellness programs and so much more. Sunrise of Scottsdale is the perfect assisted living community for active seniors looking for that extra bit of help that will allow them to focus their efforts on the things that matter most to them in life. Sunrise of Scottsdale rests on a foundation of commitment to its residents and their families. Sunrise of Scottsdale believes no two residents require the same care, and therefore concentrate their efforts on each resident's individual needs. By