I found 143 Listings in Plano, TX
Assisted Living Advisors in Plano, Texas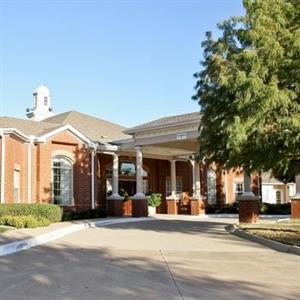 The Waterford at Plano
3401 Premier Drive, Plano, TX 75023
Housing/Care Type: Assisted Living, Independent Living, Respite Care
The Waterford at Plano, located in Plano, Texas is a state-of-the-art Independent Living and Assisted Living Retirement Community. The professional and caring staff provides a helping hand for residents who may need or appreciate assistance with…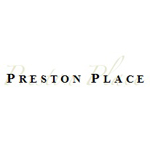 Preston Place
5000 Old Shepard, Plano, TX 75093
Housing/Care Type: Assisted Living
Located in Plan, Texas just north of Dallas, Preston Place offers senior living in a great community. Preston Place is a senior retirement community for the active and independent senior wanting to reside in Plano, Texas. Here at Preston Place we are the ideal community for the active senior whose lifestyle demands the finest of what a city has to offer. Plano, Texas is one of the more prestigious suburbs in the Dallas metroplex with top-flight golf courses, polo grounds, tennis courts, walking parks and 5 star restaurants. This retirement community sits on twelve beautifully landscaped acres in an established single-family neighborhood. People from all across the country have chosen to live in this exclusive Texas Retirement Community located in Plano, Texas.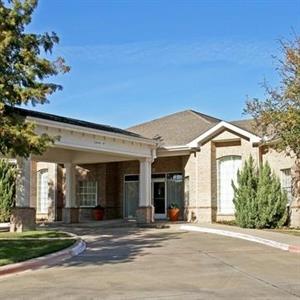 The Wellington at Arapaho
600 W. Arapaho, Richardson, TX 75080
Housing/Care Type: Assisted Living, Independent Living, Respite Care
Wellington at Arapaho, located in Richardson, Texas is a state-of-the-art Independent Living and Assisted Living Retirement Community. The professional and caring staff provides a helping hand for residents who may need or appreciate assistance with…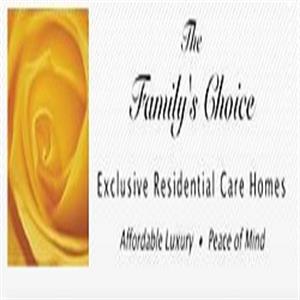 The Family's Choice I
7048 Hillwood Lane, Dallas, TX 75248
Housing/Care Type: Alzheimer's Care, Assisted Living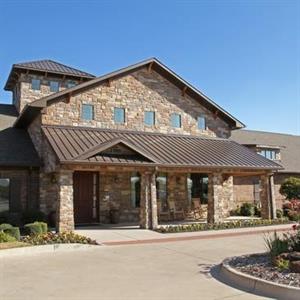 Stonefield
2701 Alma Road , McKinney, TX 75070
Housing/Care Type: Alzheimer's Care, Assisted Living, Respite Care
Seniors in McKinney, Texas, are finding superior Assisted Living and Memory Care at Stonefield. This state-of-the-art community is providing quality care in a home-like setting. The accommodations include one and two bedroom private apartments.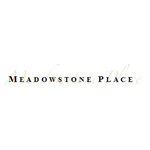 Meadowstone Place
10410 Stone Canyon Road, Dallas, TX 75230
Housing/Care Type: Assisted Living, Independent Living, Home Care
This senior retirement community is nestled in the prestigious Preston Hollow residential neighborhood located in Dallas, Texas. Meadowstone Place is located in the heart of Dallas, Texas with easy access to everything the 8th largest city in America has to offer such as grocery stores, malls, hospitals, movie theaters, cultural events, shopping centers, restaurants, and places of worship. Our active retirement community is among some of the largest Dallas senior apartments; they range in size from 850-1,500 square feet that include full size kitchens with washer and dryer hook-ups and covered parking for your vehicle. Our apartments are large enough for you to bring your most precious possessions, including your pets. Our apartments are the most competitively priced Independent Senior Living Apartments in Dallas, Texas. Meadowstone Place provides a highly trained, professional staff including a full time activities director and a 15-passenger community bus for your convenience 5 days a week.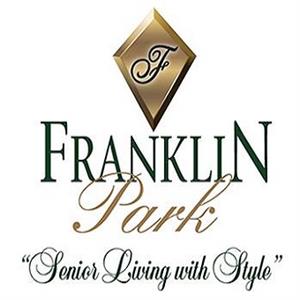 Franklin Park Lewisville
901 N. Garden Ridge Road, Lewisville, TX 75077
Housing/Care Type: Assisted Living, Independent Living
Spring Creek Gardens Assisted Living and Memory Care Community
6410 Old Orchard Dr, Plano, TX 75023
Housing/Care Type: Assisted Living
Emeritus at Spring Creek Gardens is a community offering assisted living and Alzheimer's/dementia and memory care in Plano, Texas. Staff are committed to helping maintain each resident's independence while giving them the kind of compassionate,…
Assisted Concepts Limited
7109 Falcon Drive, Plano, TX 75025
Housing/Care Type: Alzheimer's Care, Assisted Living
Allegro Assisted Living III
3417 Cross Bond Road, Plano, TX 75023
Housing/Care Type: Alzheimer's Care, Assisted Living
DaySpring Assisted Living
6400 Cheyenne Trl, Plano, TX 75023
Housing/Care Type: Assisted Living
Devoted Faith Care Home
3008 McBee Drive, Plano, TX 75025
Housing/Care Type: Alzheimer's Care, Assisted Living, Independent Living, Home Care
The Legacy at Willow Bend
6101 Ohio Drive, Suite 100, Plano, TX 75024
Housing/Care Type: Alzheimer's Care, Nursing Home Care, Assisted Living, Independent Living, CCRC, Home Care, Respite Care
Peoplecare Horizon Centers
1621 Coit Rd, Plano, TX 75075
Housing/Care Type: Assisted Living
Brookdale Collin Oaks
4045 W. 15th Street, Plano, TX 75093
Housing/Care Type: Assisted Living, Independent Living
Top rated Emeritus at Collin Oaks in Plano, Texas offers retirement living, assisted living, Alzheimer's/dementia and memory care, short stay/respite care, and onsite rehabilitation in a warm, friendly environment. Staff are committed to helping maintain…
Sunrise of Plano
4800 West Parker Road, Plano, TX 75093
Housing/Care Type: Assisted Living
In Plano, Texas, seniors are making a home at Sunrise of Plano with remarkable independent living, assisted living and memory care. This community goes the extra mile in creating a warm, inviting atmosphere with fresh flowers throughout the residence and…
Arbor Hills Memory Care
2625 W. Plano Parkway, Plano, TX 75075
Housing/Care Type: Alzheimer's Care, Assisted Living, CCRC, Respite Care
The Village at Mapleshade
3670 Mapleshade Lane, Plano, TX 75075
Housing/Care Type: Assisted Living
Colonial Lodge Plano
5217 Village Creek Drive, Plano, TX 75093
Housing/Care Type: Assisted Living
Brookdale Plano
3000 Midway Rd, Plano, TX 75093
Housing/Care Type: Assisted Living
Horizon Bay Plano, located in Plano, Texas, is an Assisted Living community that specializes in Alzheimer's and Dementia Care for seniors. Horizon Bay Plano is conveniently located and just minutes from state-of-the-art medical care, shopping and…