I found 11 Listings in New York, NY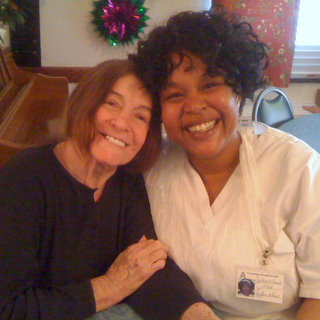 Sutton Gardens
147-02 34th Avenue , Flushing, NY 11354
Housing/Care Type: Assisted Living, Respite Care
Normal 0 false false false EN-US X-NONE X-NONE

Learn More >
Hearthstone at the Esplanade- Manhattan
305 West End Avenue, New York, NY 10023
Housing/Care Type: Alzheimer's Care, Assisted Living
Learn More >
Hallmark Battery Park
455 North End Avenue, New York, NY 10282
Housing/Care Type: Assisted Living, Independent Living
Located in New York, New York, The Hallmark of Battery Park City offers Independent Living and personalized Assisted Living. Their outstanding amenities and commitment to excellent service make them the perfect community to call home.
Learn More >
Alaris Health at the Atrium Assisted Living
330 9th Street, Jersey City, NJ 07302
Housing/Care Type: Alzheimer's Care, Assisted Living, Nursing Homes, Respite Care
Learn More >
Waterford Towers
190 River Road, Edgewater, NJ 07020
Housing/Care Type: Assisted Living
Learn More >
Sunrise of Edgewater
351 River Road, Edgewater, NJ 07020
Housing/Care Type: Assisted Living
Located just minutes from New York City, Sunrise of Edgewater senior living community is conveniently situated between the George Washington Bridge and the Lincoln Tunnel. Sitting on the Hudson River with beautiful views of Manhattan, our Victorian-style mansion is surrounded by gorgeous grounds, and is footsteps away from shopping, restaurants, theater and medical facilities. We pride ourselves in our specialized programs for those residents suffering from various types of vision loss. Our diverse programs and in-house clubs keep residents active and sociable, and our Reminiscence neighborhood is highly regarded by local professionals for residents living with memory impairments. Sunrise of Edgewater offers assisted senior care, Alzheimer's and memory care, hospice and respite stays.
Learn More >
Prospect Park Residence
One Prospect Park West, Brooklyn, NY 11215
Housing/Care Type: Assisted Living
Learn More >
Queens Adult Care Center
80-08 45th Avenue, Elmhurst, NY 11373
Housing/Care Type: Assisted Living, Home Care
Learn More >
Assisted Living at the Meadowlands
135 Meadowlands Estates Ln, O'Fallon, MO 63366
Housing/Care Type: Alzheimer's Care, Assisted Living
Learn More >
Brooklyn Adult Care Center
2830 Pitkin Avenue, Brooklyn, NY 11208
Housing/Care Type: Assisted Living, Home Care
Learn More >
Amber Court of Brooklyn
650 E 104th St, Brooklyn, NY 11236
Housing/Care Type: Assisted Living
Learn More >