I found 91 Listings in Kankakee, IL
Assisted Living Advisors in Kankakee, Illinois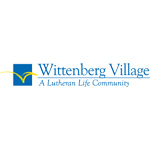 Wittenberg Village
1200 East Luther Drive, Crown Point, IN 46307
Housing/Care Type: Assisted Living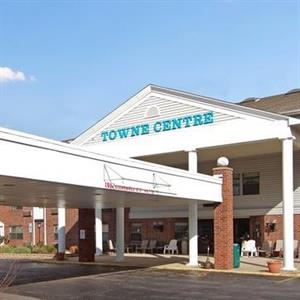 Towne Centre
7250 Arthur Blvd, Merrillville, IN 46410
Housing/Care Type: Assisted Living, Independent Living, Respite Care
Towne Centre, located in Merrillville, Indiana is a state-of-the-art Independent Living, Assisted Living and Nursing and Rehabilitation Retirement Community. The professional and caring staff provides a helping hand for residents who may need orâ?¦
Manorcare Health Services
900 West River Place, Kankakee, IL 60901
Housing/Care Type: Assisted Living
River Valley Supportive Living Residence
1975 E Court St, Kankakee, IL 60901
Housing/Care Type: Assisted Living
Provena Meadowview Lodge
995 N Entrance Av, Kankakee, IL 60901
Housing/Care Type: Assisted Living
Butterfield Court
1485 Butterfield Trl, Kankakee, IL 60901
Housing/Care Type: Assisted Living
Bradley Royale Health Care Center
650 N Kinzie Avenue, Bradley, IL 60915
Housing/Care Type: Assisted Living
Bickford of Bourbonnais
100 Jones Drive, Bourbonnais, IL 60914
Housing/Care Type: Assisted Living, Independent Living
Bickford House - Bourbonnais
100 Jones Dr, Bourbannais, IL 60914
Housing/Care Type: Assisted Living, Independent Living, CCRC, Respite Care
Hickory Hills Senior Living
4067 S Wheeler Road, Saint Anne, IL 60964
Housing/Care Type: Assisted Living, Independent Living
Heritage Woods of Manteno
355 Diversatech Drive, Manteno, IL 60950
Housing/Care Type: Assisted Living
Heritage Woods of Manteno, an affordable assisted living community designed to serve adults 65 and older of all incomes who may need some help to maintain their independence. Fully certified to operate through the State of Illinois' Supportive Living program, the Heritage Woods community is part of a developing residential neighborhood on the Diversatech campus on the east side of Manteno, Illinois. Located 40 miles south of downtown Chicago, Manteno is one of the fastest growing communities in Kankakee County. Interstate 57, which runs along the west side of Manteno provides excellent north/south access.
Manteno Springs
600 N Birch St, Manteno, IL 60950
Housing/Care Type: Assisted Living
Harvest View - Herscher
100 Harvest View Lane, Herscher, IL 60941
Housing/Care Type: Assisted Living, Independent Living
Harvest View, a senior living community nestled on property next to Community Park in Herscher, Illinois and designed to provide "The Best in Small Town Senior Living." Senior living apartments and assisted living apartments are available on a rental basis, with no large entrance or community fee required. Homes for adults 55 and better also are planned for the campus. Herscher is located in southwestern Kankakee County, Illinois. The town has a population of approximately 1,600 and is a place where stoplights are non-existent.
Prairieview Lutheran Home
403 N 4th Street, Danforth, IL 60930
Housing/Care Type: Assisted Living, Home Care
Rest Haven- Village Woods
2681 S Hwy 394, Crete, IL 60417
Housing/Care Type: Assisted Living, Independent Living
Village Woods
2681 S Rt 394, Crete, IL 60417
Housing/Care Type: Assisted Living
Kandras Place
603 Clover Ln, University Park, IL 60466
Housing/Care Type: Assisted Living
Kingdom Garden Assisted Living
819 W Lafayette Street, Watseka, IL 60970
Housing/Care Type: Assisted Living, Independent Living
Country Meadows
67 Oregon Trail, Coal City, IL 60416
Housing/Care Type: Assisted Living
Dixie Manor Sheltered
91 Monee Rd, Park Forest, IL 60466
Housing/Care Type: Assisted Living, Home Care