I found 9 Listings in Indian Land, SC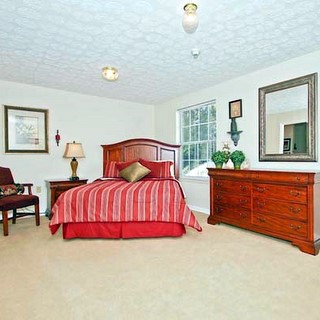 Elmcroft of Little Avenue
7745 Little Avenue, Charlotte, NC 28226
Housing/Care Type: Assisted Living, Respite Care
Elmcroft of Little Avenue is an assisted living and Alzheimer's care community located in located in Charlotte, North Carolina. Nestled in a quiet neighborhood, Elmcroft of Little Avenue is near to many antique shops and all the history and tradition of…
Learn More >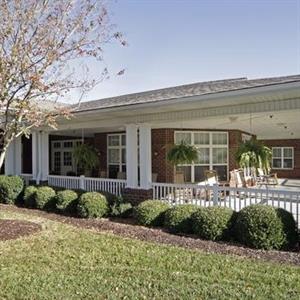 Charlotte Square
5820 Carmel Road, Charlotte, NC 28075
Housing/Care Type: Alzheimer's Care, Assisted Living, Respite Care
Charlotte Square is an Assisted Living and Memory Care community located in Charlotte, North Carolina. They seek to provide their residents with a quality lifestyle in an inspiring environment. At Charlotte Square, residents find the comfort of feeling…
Learn More >
The Haven in the Village at Carolina Place
13150 Dorman Road, Pineville, NC 28134
Housing/Care Type: Alzheimer's Care, Assisted Living, Respite Care
The Haven at Carolina Park provides top-notch memory care in Pineville, North Carolina. The community boasts wide, well-lit hallways and everything is on one level with beautifully appointed and decorated common areas. The ingenious floor plan makes all…
Learn More >
The Laurels in the Village at Carolina Place
13180 Dorman Road, Pineville, NC 28134
Housing/Care Type: Assisted Living, Respite Care
The Laurels Village at Carolina Place is providing assisted living lifestyles to seniors in Charlotte, North Carolina. This community is designed for seniors who want to remain active and independent, but want the peace of mind of knowing care is…
Learn More >
Brookdale Spring Arbor
1800 India Hook Rd, Rock Hill, SC 29732
Housing/Care Type: Assisted Living
Emeritus at Spring Arbor is an assisted living community in Rock Hill, South Carolina. Staff are committed to helping maintain each resident's independence while giving them the kind of compassionate, understanding, respectful care that they would give…
Learn More >
Brookdale Ebenezer Road
1920 Ebenezer Road, Rock Hill, SC 29732
Housing/Care Type: Assisted Living
Sterling House of Rock Hill, located in Rock Hill, South Carolina provides Assisted Living care to seniors who require a little extra help with day to day activities. At Sterling House of Rock Hill they partner with each resident to create a…
Learn More >
Morningside of Rock Hill
1830 West Main Street, Rock Hill, SC 29732
Housing/Care Type: Assisted Living
Morningside of Rock Hill is providing assisted living lifestyles to seniors in Rock Hill, South Carolina. This community is designed for seniors who want to remain active and independent, but want the peace of mind of knowing care is available as needed.
Learn More >
Legacy Heights Senior Living Community
11230 Ballantyne Trace Ct,, Charlotte, NC 28277
Housing/Care Type: Assisted Living
Legacy Heights is providing assisted living and memory care to seniors in Charlotte, North Carolina. Assisted living residents are those who do not require skilled nursing care, but do need assistance with some aspects of daily living.
Learn More >
Grandma's House
12001 Olympic Club Dr., Charlotte, NC 28277
Housing/Care Type: Alzheimer's Care, Assisted Living, Respite Care
Learn More >