I found 147 Listings in Houston, TX
Assisted Living Advisors in Houston, Texas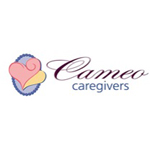 Cameo Caregivers
7026 Old Tady Road 305, Houston, TX 77024
Housing/Care Type: Assisted Living, Home Care
Cameo Caregivers is proud to be the oldest and the largest personal senior care agency in the Houston, Texas area. We continue to strive to provide exceptional care and excellence in service. We have 100% of our caregivers certified in Alzheimer and dementia care. When you or a loved one faces a challenge, you need the services that only an industry leader can provide. Providing the full range of care, from home care to complete 24 hour personal care, Cameo Caregivers' quality nursing services in adult and elder care offer you more. More dependability, more peace of mind, and more joy can make life easier and allow you to live it to the very fullest. Making more possible is what we're all about. Let us know how we can help.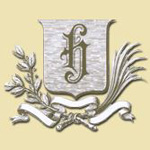 The Hallmark
4718 Hallmark Drive, Houston, TX 77056
Housing/Care Type: Alzheimer's Care, Nursing Home Care, Assisted Living, Independent Living, CCRC, Home Care, Respite Care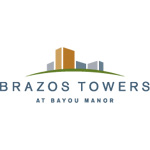 Brazos Towers
4141 South Braeswood, Houston, TX 77025
Housing/Care Type: Alzheimer's Care, Nursing Home Care, Assisted Living, Independent Living, CCRC, Respite Care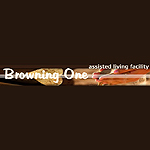 Browning One Personal Care Facility
13438 Townwood Dr, Houston, TX 77045
Housing/Care Type: Assisted Living
Browning One is bridging the gap between independent living and nursing homes in Houston, Texas. Browning One provides an atmosphere of dignity and respect where senior citizens feel comfortable and cared for. We're committed to providing the physical, mental, and social well-being needs of our elderly residents.As a 'Type A' facility our residents must be physically and mentally capable of evacuating the facility with minimal assistance. This may include the mobile non-ambulatory persons such as those who are in wheelchairs or electric carts and have the capacity to transfer and evacuate themselves in an emergency. This resident does not require routine attendance during nighttime sleeping hours and must be capable of following directions under emergency conditions.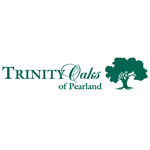 Trinity Oaks Senior Living
3033 Pearland Parkway, Pearland, TX 77581
Housing/Care Type: Assisted Living, Independent Living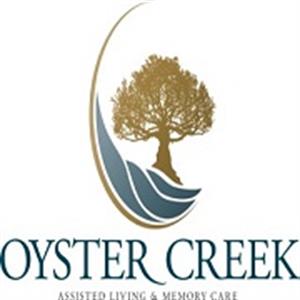 Oyster Creek Manor
3505 FM 1092, Missouri City, TX 77459
Housing/Care Type: Alzheimer's Care, Assisted Living, Respite Care
Avid Care Cottages - Conroe
206 West Dallas Street, Houston, TX 77301
Housing/Care Type: Assisted Living
Christus VNA of Houston
601 Sawyer Street # 750, Houston, TX 77007
Housing/Care Type: Assisted Living
The Womens Home
310 Pacific, Houston, TX 77006
Housing/Care Type: Assisted Living
Highland Park Care Center
2714 Morrison Street, Houston, TX 77009
Housing/Care Type: Assisted Living
Assist Care Inc
1714 California Street, Houston, TX 77006
Housing/Care Type: Assisted Living
Lakewood Senior Living
5600 Chenevert Street, Houston, TX 77004
Housing/Care Type: Assisted Living
Adolescent Power Program
2207 Ewing Street, Houston, TX 77004
Housing/Care Type: Assisted Living
The Village of the Heights
1407 Studewood , Houston, TX 77008
Housing/Care Type: Alzheimer's Care, Assisted Living
Haynes Gertrude Nursing Home
3901 Los Angeles Street, Houston, TX 77026
Housing/Care Type: Assisted Living
Vintage Place Assisted Living Center
3402 Vintage St, Houston, TX 77026
Housing/Care Type: Assisted Living
Narcisse Personal Care Home
4302 Los Angeles St, Houston, TX 77026
Housing/Care Type: Assisted Living
St Dominic Nursing Home
2409 Holcombe Boulevard, Houston, TX 77021
Housing/Care Type: Assisted Living
Unique House
6702 Burkett St, Houston, TX 77021
Housing/Care Type: Assisted Living
Brookdale The Heights
2121 Pinegate Drive, Houston, TX 77008
Housing/Care Type: Assisted Living
The Hampton at Pinegate offers Personalized Assisted Living and Alzheimer's and Dementia Care in Houston, Texas. The real beauty of The Hampton at Pinegate lies within its walls, where they provide the help residents need in a friendly and congenial…