I found 117 Listings in Holmdel, NJ
Assisted Living Advisors in Holmdel, New Jersey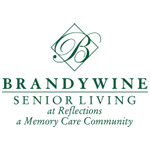 Brandywine Assisted Living Reflections At Colts Neck
3 Meridian Circle, Colts Neck, NJ 07722
Housing/Care Type: Alzheimer's Care, Assisted Living, Respite Care
Scenically situated in Colts Neck, New Jersey, Brandywine Assisted Living Reflections at Colts Neck provides an affordable, elegant environment for older adults with memory impairment, an assisted living community designed exclusively for seniors experiencing memory loss. Located in historic Monmouth County off Route 34 in Colts Neck, we are easy for family and friends to find. We are a gated community neighboring Trump National Golf Club. Our red brick colonial style building was built in the tradition of the historic Colts Neck town hall. With our professional care-giving staff, home-like accommodations, and comprehensive amenities, Colts Neck provides our residents with the security of supportive services, the dignity of independence, and the fulfillment of friendship. Brandywine Assisted Living at Colts Neck - offering peace of mind, good friends, and good living. Our mission is to nurture the independence of our residents through socialization and caring support.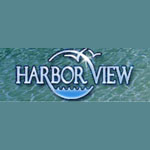 Harbor View
3900 Shore Parkway, Brooklyn, NY 11235
Housing/Care Type: Assisted Living
Located just feet from the ocean in Brooklyn, New York, our beautiful senior living facility is nestled in park like surroundings with lush gardens, expansive sun decks and three indoor solaria. We have a synagogue on premises, as well as parking facilities, a beautician and grooming services, and a host of recreational and entertainment activities as well. Harbor View is home to 200 residents, with single and double occupancy suites available. Harbor View offers certified nursing services with doctors and nurses always on call. Medication assistance, home health-care aides and companions are available.
The Willows at Holmdel
713 N Beers St, Holmdel, NJ 07733
Housing/Care Type: Assisted Living
Regal Pointe
1800 Highway 35 South, Middletown, NJ 07748
Housing/Care Type: Assisted Living, Independent Living
Seniors are living independently and thriving at Regal Pointe in Middletown, New Jersey. Independent living means residents live without the hassles of housekeeping and the stress of maintenance because it is taken care of for them.
Hazlet Manor Nursing Center
3325 State Route 35, Hazlet, NJ 07730
Housing/Care Type: Assisted Living, Home Care
Arnold Walter Nursing Home
622 Laurel Avenue, Hazlet, NJ 07730
Housing/Care Type: Assisted Living
Victoria House
40 Freneau Avenue, Matawan, NJ 07747
Housing/Care Type: Assisted Living, Respite Care
Brighton Gardens of Middletown
620 State Highway, 35 South, Middletown, NJ 07748
Housing/Care Type: Assisted Living
Brighton Gardens of Middletown provides seniors with quality assisted living and memory care in Middletown, New Jersey. This community is nestled in a wooded setting and Apple Farm neighborhood. It is conveniently located near great shopping and…
Sunrise of Lincroft
734 Newman Springs Road, Lincroft, NJ 07738
Housing/Care Type: Assisted Living
Superior assisted living and memory care in Lincroft, New Jersey, is available at Sunrise of Lincroft. Conveniently located minutes from the Garden State parkway and walking distance to Lincroft Village, this community prides itself on its efforts to…
Beverly Hills Manor
8 Oceanview Avenue, Keansburg, NJ 07734
Housing/Care Type: Assisted Living
The Atrium
40 Riverside Avenue Route 35, Red Bank, NJ 07701
Housing/Care Type: Assisted Living
Preferred Health Mate Inc
Ocean County, Red Bank, NJ 07701
Housing/Care Type: Assisted Living, Home Care
The Chelsea at Tinton Falls
1 Hartford Dr, Tinton Falls, NJ 07701
Housing/Care Type: Assisted Living
Old Bridge Housing LLC
100 Ticetown Road, Old Bridge, NJ 08857
Housing/Care Type: Assisted Living
Atlantic Highlands Care Center
8 Middletown Ave, Atlantic Highlands, NJ 07716
Housing/Care Type: Assisted Living
Kensington Court Assisted
864 Shrewsbury Avenue, Eatontown, NJ 07724
Housing/Care Type: Assisted Living
Kensington Court
864 Shrewsbury Av, Tinton Falls, NJ 07724
Housing/Care Type: Assisted Living
Oakview Nursing Home Inc
901 Ernston Road, South Amboy, NJ 08879
Housing/Care Type: Assisted Living, Home Care
Carriage House Manor
910 Ernston Rd, South Amboy, NJ 08879
Housing/Care Type: Assisted Living
Gillette Manor
650 Washington Road, Sayreville, NJ 08872
Housing/Care Type: Assisted Living