I found 51 Listings in Germantown, TN
Assisted Living Advisors in Germantown, Tennessee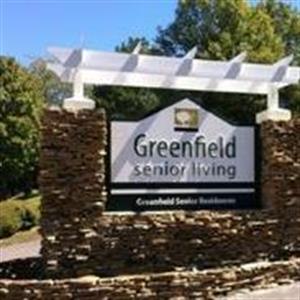 Franklin Park
3393 Kirby Road # 612, Memphis, TN 38115
Housing/Care Type: Assisted Living, Independent Living
Brookdale Germantown
7701 Poplar Ave., Germantown, TN 38138
Housing/Care Type: Assisted Living
Southernland Place of Germantown, located in Germantown, Tennessee provides Assisted Living care to seniors who require a little extra help with day to day activities. At Southernland Place of Germantown they partner with each resident to create a…
The Solana at Germantown
8199 Poplar Avenue, Germantown, TN 38138
Housing/Care Type: Alzheimer's Care, Assisted Living, Independent Living
The Gardens of Germantown Memory Care
3179 Professional Plaza Drive, Germantown, TN 38138
Housing/Care Type: Alzheimer's Care, Assisted Living, Respite Care
The Gardens of Germantown is a beautiful, state of the art Memory Care community that is devoted to Alzheimer's and dementia care. Their unique neighborhood concept offers 3 safe, secured options for your loved one. The Hampton neighborhood provides support for people in the intitial stages of dementia and memory loss. The Windsor neighborhood is designed to meet the needs of those in the mid-stages. The Bellemeade neighborhood provides care and comfort for those in the advanced stages of Alzheimer's, dementia, and memory loss.
Americare
3391 Old Getwell Road, Memphis, TN 38118
Housing/Care Type: Assisted Living
Brookdale Memphis
6015 Primacy Parkway, Memphis, TN 38119
Housing/Care Type: Assisted Living
Rose Terrace is an assisted living community in Memphis, Tennessee. Staff are committed to helping maintain each residentâ??s independence while giving them the kind of compassionate, understanding, respectful care that they would give their own loved ones.
Select Specialty Hospital
5959 Park Avenue, Memphis, TN 38119
Housing/Care Type: Assisted Living
The Pointe at Kirby Gate
6480 Quince Rd, Memphis, TN 38119
Housing/Care Type: Alzheimer's Care, Assisted Living, Respite Care
The Point at Kirby Gate, a retirement community in Memphis, Tennessee, offers seniors assisted living lifestyles. Located in the home of Blues and barbeque, Kirby Gate offers residents companionship and features in an inspiring atmosphere with a staffâ?¦
Bright Convalescent Center
5070 Sanderlin Avenue, Memphis, TN 38117
Housing/Care Type: Assisted Living
Waverly Gardens
6539 Knight Arnold Road Extension, Memphis, TN 38115
Housing/Care Type: Assisted Living, Independent Living
Waverly Glen
6551 Knight Arnold Rd, Memphis, TN 38115
Housing/Care Type: Assisted Living
Greenfield Assisted Living at Lenox Park
6551 Knight Arnold Road Extended, Memphis, TN 38115
Housing/Care Type: Alzheimer's Care, Assisted Living, Home Care, Respite Care
Kirby Pines Manor
3535 Kirby Road, Memphis, TN 38115
Housing/Care Type: Assisted Living, Independent Living, Home Care
Fireside Villa/Providence Place
3535 Kirby Rd, Memphis, TN 38115
Housing/Care Type: Assisted Living
Kirby Pines Retirement Community
3535 Kirby Rd Apt N405, Memphis, TN 00000
Housing/Care Type: Assisted Living, Independent Living
Wesley Highland Manor
3549 Norriswood Avenue, Memphis, TN 38111
Housing/Care Type: Assisted Living, Independent Living
Alzheimer`s Association
326 Ellsworth Street, Memphis, TN 38111
Housing/Care Type: Assisted Living
Riverdale Estates
6880 E. Raines Road, Memphis, TN 38115
Housing/Care Type: Assisted Living
Assisted Living at Trezevant
177 N Highland, Memphis, TN 38111
Housing/Care Type: Assisted Living
Lamar Home For The Aged
1986 Lamar Ave, Memphis, TN 38114
Housing/Care Type: Assisted Living