I found 231 Listings in Deerfield Beach, FL
Assisted Living Advisors in Deerfield Beach, Florida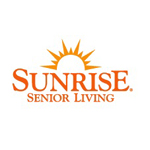 Stratford Court of Boca Pointe
6343 Viaduct de Sonrisa del Sur, Boca Raton, FL 33433
Housing/Care Type: Assisted Living
Boca Raton, located between West Palm Beach and Fort Lauderdale on Floridaâ??s east coast is home to the senior living community of Stratford Court of Boca Pointe. Dedicated to quality and service, Stratford Court at Boca Pointe in Florida offers a full range of services and accommodations for seniors. With independent living, assisted living, Alzheimerâ??s and dementia care, skilled nursing and respite care offered, you or your loved one can feel at home while getting the type of care and attention that is required.Surrounded by world class beaches, shopping and cultural entertainment, Stratford Court is an ideal choice to enjoy life the way you want. With daily physical fitness, planned activities, scheduled group trips, three meals a day with snacks, weekly housekeeping and laundry and daily trash removal, our rental full-service senior living community offers residents personalized service and attention to detail that will affirm that you have chosen senior care wisely.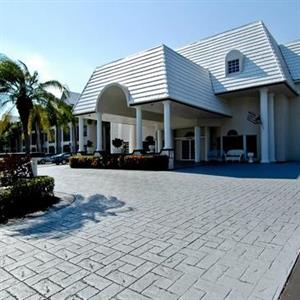 Veranda Club
6061 Palmetto Circle N., Boca Raton, FL 33433
Housing/Care Type: Assisted Living, Independent Living, Respite Care
The Veranda Club offers the best combination of independent and assisted living at affordable prices. Located in beautiful Boca Del Mar, The Veranda Club is situated adjacent to a large serene lake with a mile long walking path. You will find comfort in their spacious one or two bedroom apartments, along with easy access to their community areas such as the library, card room, auditorium, pool, and beauty salon/barber shop.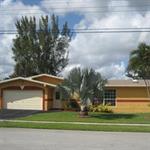 VIOLET'S AFCH INC
7151 NW 20th Court, Sunrise, FL 33313
Housing/Care Type: Alzheimer's Care, Assisted Living, Respite Care
The Renaissance
1050 SW 24th Av, Deerfield Beach, FL 33442
Housing/Care Type: Assisted Living
Living Legend Retirement Center
4001 W Hillsboro Boulevard, Deerfield Beach, FL 33442
Housing/Care Type: Assisted Living, Independent Living
Living Legends Retirement Center
4001 W Hillsboro Blvd, Deerfield Beach, FL 33442
Housing/Care Type: Assisted Living
Brookdale Deer Creek
2403 W. Hillsboro Blvd. , Deer Field Beach, FL 33442
Housing/Care Type: Assisted Living, Independent Living
Holliston Manor Nursing Home Inc
401 E Sample Road, Pompano Beach, FL 33064
Housing/Care Type: Assisted Living
Inn at Casa Del Mar
22601 Camino del Mar, Boca Raton, FL 33433
Housing/Care Type: Assisted Living
Premier Residences of Boca Raton
22601 Camino Del Mar, Boca Raton, FL 33433
Housing/Care Type: Assisted Living, Independent Living, CCRC, Home Care
A well kept secret in a quiet residential area in Boca Raton. Our community features a beautiful inner courtyard with large swimming pool, fountains, spa and a variety of entertainment areas. We have active adults who enjoy a country club type atmosphere. Our executive chef provides a cocktail hour and more than 20 meal choices each evening in our newly appointed dining room. With five different apartment floor plans and private patios we are sure to meet your expectations.Three things unique to this community are:Upscale residential areaActive adults, extensive leisure persuit options, i.e. I-Pad classes, Nova University, Sterling University lecture series, bridge, local entertainment, aquacise classesElegant apartments with granite kitchens, crown molding, framless bathroom shower doors, screened-in porches
Private Life Retirement Place
1451 NE 30th St, Pompano Beach, FL 33064
Housing/Care Type: Assisted Living
Havencrest on the Lake
1290 NW 8th St, Boca Raton, FL 33486
Housing/Care Type: Alzheimer's Care, Assisted Living, CCRC
Oakbridge Terrace ALR at Edgewater Pointe Estates
23305 Blue Water Circle, Boca Raton, FL 33433
Housing/Care Type: Assisted Living
Edgewater Pointe Estates
23315 Bluewater Circle, Boca Raton, FL 33433
Housing/Care Type: Assisted Living, Independent Living
Croney & Brown Inc
1000 NW 1st Avenue # 18, Boca Raton, FL 33432
Housing/Care Type: Assisted Living
The Atrium
1080 NW 15th St, Boca Raton, FL 33486
Housing/Care Type: Alzheimer's Care, Assisted Living
Avante Terrace at Boca Raton
1150 NW 15th St, Boca Raton, FL 33486
Housing/Care Type: Assisted Living
Oak Bridge Terrace AL Residence at St. Andrews Estates
6051 S Verde Tr, Boca Raton, FL 33433
Housing/Care Type: Assisted Living
Nova Vizcaya
1621 N Ocean Blvd, Pompano Beach, FL 33062
Housing/Care Type: Assisted Living
Nova Vizcaya Retirement Residences
1621 N Ocean Blvd, Pompano Beach, FL 33062
Housing/Care Type: Assisted Living