I found 98 Listings in Columbus, OH
Assisted Living Advisors in Columbus, Ohio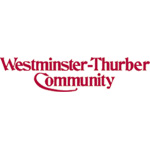 Westminster-Thurber Community
717 Neil Avenue, Columbus, OH 00000
Housing/Care Type: Assisted Living, Independent Living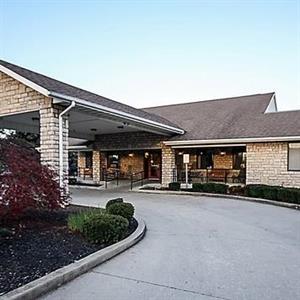 The Woodlands of Columbus
5350 East Broad Street, Columbus, OH 43213
Housing/Care Type: Alzheimer's Care, Assisted Living, Independent Living, Respite Care
The Woodlands of Columbus is located in Columbus, Ohio and, like its sister community The Woodlands of Hamilton, offers assisted living and Alzheimerâ??s and dementia care to its residents. The Woodlands of Columbus provides all of the comfort and privacyâ?¦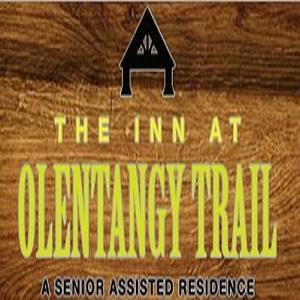 The Inn at Olentangy Trail
36 Corduroy Rd., Delaware, OH 43015
Housing/Care Type: Alzheimer's Care, Assisted Living, Respite Care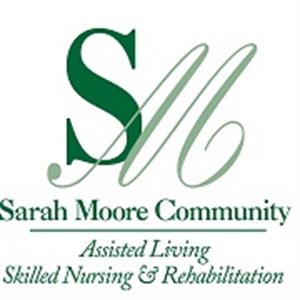 The Sarah Moore Community
26 North Union Street, Delaware, OH 43015
Housing/Care Type: Nursing Home Care, Assisted Living, CCRC, Respite Care
Ohio Presbyterian Retirement
1001 Kingsmill Parkway, Columbus, OH 43229
Housing/Care Type: Assisted Living
Esther's Place
5550 Sinclair, Columbus, OH 43229
Housing/Care Type: Alzheimer's Care, Assisted Living
Eason House
5249 Rush Avenue, Columbus, OH 43214
Housing/Care Type: Alzheimer's Care, Assisted Living
Wesley Glen Retirement Community
5155 N High Street, Columbus, OH 43214
Housing/Care Type: Assisted Living, Independent Living, Home Care
Worthington Christian Village
165 Highbluffs Boulevard, Columbus, OH 43235
Housing/Care Type: Assisted Living, Independent Living
Oakleaf Village of Columbus
5500 Karl Road, Columbus, OH 43229
Housing/Care Type: Assisted Living, Independent Living
Oakleaf is located just a short drive from 71 and features spacious apartments with many different floor plans for you to chose from. They offer many activities of daily living while still preserving residents' dignity and independence.
Willow Brook Christian Home
55 Lazelle Rd, Columbus, OH 43235
Housing/Care Type: Assisted Living
Nursing Home Group Rehabilitation Service
1408 Royal Gold Drive, Columbus, OH 43240
Housing/Care Type: Assisted Living, Home Care
The Forum at Knightsbridge
4590 Knightsbridge Blvd, Columbus, OH 43214
Housing/Care Type: Assisted Living, Independent Living, CCRC
Located on 14 beautifully landscaped acres, The Forum at Knightsbridge, in Columbus, Ohio, is a full service senior living community offering Independent Living, Assisted Living, Transitional Assisted Living, Memory Care and a Healthcare Center for Skilled Nursing and Rehabilitation.
Trillium Place
3500 Trillium Crossing, Columbus, OH 43235
Housing/Care Type: Assisted Living, Independent Living
Trillium Place, located in Columbus, Ohio is a state-of-the-art Independent Living and Assisted Living Retirement Community. The professional and caring staff provides a helping hand for residents who may need or appreciate assistance with activities of…
Abbington of Arlington
1320 Old Henderson Rd, Columbus, OH 43220
Housing/Care Type: Assisted Living, Respite Care
All- inclusive pricing and comprehensive services! Abbington of Arlington is a charming, single- story communty consists of 44 residential suites, abundant common area amenities, a beauitful interior courtyard as well as walking paths. The community is located in the Northwest Columbus/ Upper Arlington area on Old Henderson Road, just west of Kenny Road. The neighborhood primarily consists of single family homes with numerous dining, shopping and recreational facilities nearby. You will experience and appreciate the comfortable, family atmosphere unlike any other assisted living community. Friendly, trained staff members are available 24 hours a day, 7 days a week. Private rooms (and baths), meals, laundry, housekeeping, personal assistance and medication assistance- all for one monthly rate! Their on-site wellness program promotes good health and coordinates health services with you!
Active Day of Columbus
2100 Bethel Road, Columbus, OH 43220
Housing/Care Type: Assisted Living, Home Care
Friendship Village of Columbus
5800 Forest Hills Boulevard, Columbus, OH 43231
Housing/Care Type: Alzheimer's Care, Assisted Living
Friendship Village
5800 Forest Hills Blvd, Columbus, OH 43231
Housing/Care Type: Assisted Living
Visiting Angels
1660 NW Professional Plaza # D, Columbus, OH 43220
Housing/Care Type: Assisted Living, Home Care, Respite Care
AVIA Senior Living
1605 Nw Professional Plaza, Columbus, OH 43220
Housing/Care Type: Assisted Living, Independent Living