I found 128 Listings in Clinton Township, MI
Assisted Living Advisors in Clinton Township, Michigan

Pine Ridge of Garfield Senior Living
36333 Garfield Road, Clinton Township, MI 48035
Housing/Care Type: Assisted Living, Independent Living
Pine Ridge of Garfield Senior Living is the premier senior living community in Clinton Township, Michigan. In our senior living community, on-site personal care services may be arranged with an individual or outside agency of your choice. Sometimes, all it takes to remain independent is a little help from day-to-day. Supportive services including personal assistance with reminders, errands, meals, household chores and care can be provided on an individual basis. Personal care services such as medical social work and home health aide services, personal care, complete physical rehabilitation, occupational and speech therapy and monthly health screenings and blood pressure checks can be provided by an individual or Home Health Agency of your choice. Our independent living community also offers "Suite Stays"; these are short term stays which allow you to stay with us for a short period of time should you require assistance during an illness, after surgery, or when your family is away. Our beautifully dec

Pine Ridge of Hayes Senior Village
43707 Hayes Road , Sterling Heights, MI 48313
Housing/Care Type: Assisted Living, Independent Living
Pine Ridge of Hayes Senior Living is the premier senior living community in Sterling Heights, Michigan. This elegant residential community puts a new level of affordable luxury within your reach, including one-of-a-kind retirement community amenities and innovative activity programs. Additionally, on-site personal care services may be arranged with an individual or outside agency of your choice. Sometimes, all it takes to remain independent is a little help from day-to-day. Supportive services including personal assistance with reminders, errands, meals, household chores and care can be provided on an individual basis. Personal care services such as medical social work and home health aide services, personal care, complete physical rehabilitation, occupational and speech therapy and monthly health screenings and blood pressure checks can be provided by an individual or Home Health Agency of your choice. Our independent living community also offers "Suite Stays"; these are short term stays which allow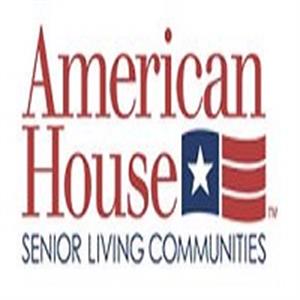 American House of Sterling Woods
36430 Van Dyke Ave, Sterling Heights, MI 48312
Housing/Care Type: Assisted Living, Independent Living, Respite Care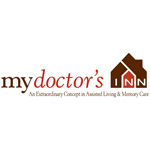 My Doctor's Inn
8384 Metropolitan Parkway, Sterling Heights, MI 48312
Housing/Care Type: Alzheimer's Care, Assisted Living, Respite Care

Pine Ridge Villas of Plumbrook
8350 Plumbrook , Sterling Heights, MI 48313
Housing/Care Type: Assisted Living, Independent Living
Pine Ridge of Plumbrook retirement community is the premier senior living community in Sterling Heights, Michigan. Sometimes, all it takes to remain independent is a little help from day-to-day. On-site personal care services may be arranged with an individual or outside agency of your choice. Supportive services including personal assistance with reminders, errands, meals, household chores and care can be provided on an individual basis. Personal care services such as medical social work and home health aide services, personal care, complete physical rehabilitation, occupational and speech therapy and monthly health screenings and blood pressure checks can be provided by an individual or Home Health Agency of your choice. Our independent living community also offers "Suite Stays"; these are short term stays which allow you to stay with us for a short period of time should you require assistance during an illness, after surgery, or when your family is away. Our beautifully decorated apartments and o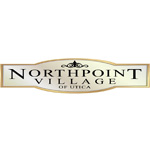 Northpoint Village of Utica
45201 Northpointe Blvd, Utica, MI 48315
Housing/Care Type: Assisted Living, Independent Living
Northpoint Village of Utica provides resort-style retirement in Utica, Michigan. Whether you are looking for leisurely or active lifestyles or somewhere in between living at Northpoint Village is all about options. Your choices begin with your apartment.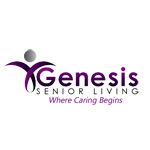 Genesis Senior Living
2806 Renshaw Drive, Troy, MI 48085
Housing/Care Type: Assisted Living, Respite Care
A high quality Small Scale Assisted Living in Troy. Offers customized & individualized care for the aged with all stages of Dementia and Alzheimer's disease. The home is completely wheelchair accessible and barrier free for the safety and convenience of their residents. Two compassionate and experienced caregivers and a nurse staff their homes to ensure quality of care is being met. Genesis Senior Living I & II are owned and operated by medical professionals with over 15 year of experience in Healthcare.

Pine Ridge Villas of Shelby
4200 W Utica Road, Shelby Township, MI 48317
Housing/Care Type: Assisted Living, Independent Living
Pine Ridge Villas of Shelby Senior Living is the premier senior living community in Shelby Township, Michigan. At Pine Ridge Villas of Shelby in Michigan we offer on-site personal care services may be arranged with an individual or outside agency of your choice. Sometimes, all it takes to remain independent is a little help from day-to-day. Supportive services including personal assistance with reminders, errands, meals, household chores and care can be provided on an individual basis. Personal care services such as medical social work and home health aide services, personal care, complete physical rehabilitation, occupational and speech therapy and monthly health screenings and blood pressure checks can be provided by an individual or Home Health Agency of your choice. Our independent living community also offers "Suite Stays"; these are short term stays which allow you to stay with us for a short period of time should you require assistance during an illness, after surgery, or when your family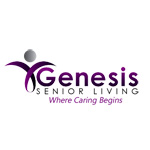 Genesis Senior Living II
4906 Danbury Drive, Troy, MI 48085
Housing/Care Type: Assisted Living, Respite Care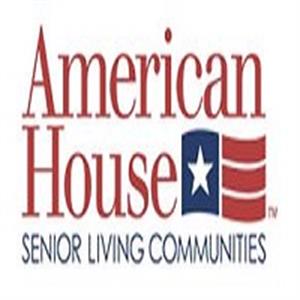 American House Hazel Park
777 E. Woodward Heights Blvd., Hazel Park, MI 48030
Housing/Care Type: Assisted Living, Independent Living, Respite Care
Hazel Park Senior Living, located in Hazel Park, Michigan, is an independent living community for active seniors that also offers assistance whenever it may be needed. Situated on beautifully manicured grounds, Hazel Park Senior Living offers its…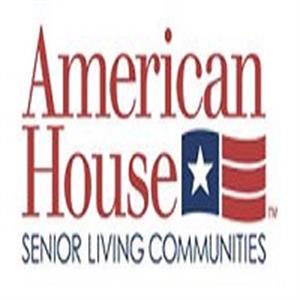 American House Royal Oak
1900 N. Washington Ave., Royal Oak, MI 48073
Housing/Care Type: Assisted Living, Respite Care
American House Royal Oak Senior Living, located in Royal Oak, Michigan, is an independent living community for active seniors that also offers assistance whenever it may be needed. Situated on beautifully manicured grounds, American House Royal Oak…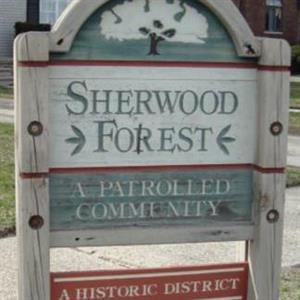 Start A New Life Home I
19990 Shrewsbury St, Detroit, MI 48221
Housing/Care Type: Alzheimer's Care, Assisted Living, Independent Living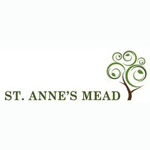 St. Anne's Mead Retirement Home
16106 W Twelve Mile Rd, Southfield, MI 48076
Housing/Care Type: Alzheimer's Care, Assisted Living, Respite Care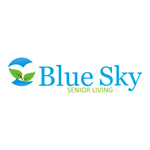 Blue Sky Senior Living
29475 Briarbank Ct., Southfield, MI 48075
Housing/Care Type: Alzheimer's Care, Assisted Living, Respite Care
The Village of Peace Manor
17275 Fifteen Mile Road, Clinton Township, MI 48035
Housing/Care Type: Assisted Living, Independent Living
Church of Christ Assisted Living
23621 Fifteen Mile Rd, Clinton Township, MI 48035
Housing/Care Type: Assisted Living, CCRC, Respite Care
DayStar Assisted Living
XXX, Clinton Township, MI 48035
Housing/Care Type: Assisted Living
American House Lakeside Senior Living
15731 19 Mile Rd., Clinton Township, MI 48038
Housing/Care Type: Assisted Living, Independent Living
Sanctuary at Fraser Villa
33300 Utica Road, Fraser, MI 48026
Housing/Care Type: Alzheimer's Care, Assisted Living
American House East II Senior Living
18760 13 Mile Rd, Roseville, MI 48066
Housing/Care Type: Assisted Living, Independent Living