I found 129 Listings in Clarkston, MI
Assisted Living Advisors in Clarkston, Michigan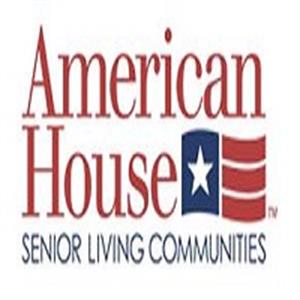 American House Milford
700 Napa Valley Drive, Milford, MI 48381
Housing/Care Type: Assisted Living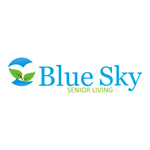 Blue Sky Senior Living
29475 Briarbank Ct., Southfield, MI 48075
Housing/Care Type: Alzheimer's Care, Assisted Living, Respite Care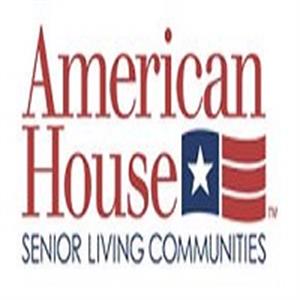 American House Grand Blanc
12640 Holly Rd., Grand Blanc, MI 48439
Housing/Care Type: Assisted Living, Independent Living, Respite Care
Grand Blanc Senior Living, located in Grand Blanc, Michigan, is an independent living community for active seniors that also offers assistance whenever it may be needed. Situated on beautifully manicured grounds, Grand Blanc offers its residents…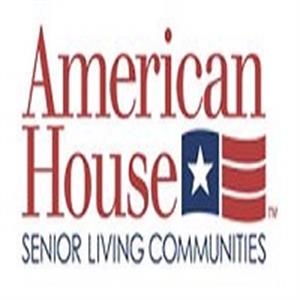 American House Farmington Hills
24400 Middlebelt Rd., Farmington Hills, MI 48336
Housing/Care Type: Assisted Living, Independent Living, Home Care, Respite Care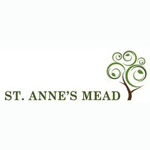 St. Anne's Mead Retirement Home
16106 W Twelve Mile Rd, Southfield, MI 48076
Housing/Care Type: Alzheimer's Care, Assisted Living, Respite Care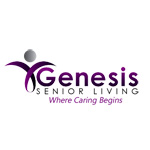 Genesis Senior Living II
4906 Danbury Drive, Troy, MI 48085
Housing/Care Type: Assisted Living, Respite Care

Pine Ridge Villas of Shelby
4200 W Utica Road, Shelby Township, MI 48317
Housing/Care Type: Assisted Living, Independent Living
Pine Ridge Villas of Shelby Senior Living is the premier senior living community in Shelby Township, Michigan. At Pine Ridge Villas of Shelby in Michigan we offer on-site personal care services may be arranged with an individual or outside agency of your choice. Sometimes, all it takes to remain independent is a little help from day-to-day. Supportive services including personal assistance with reminders, errands, meals, household chores and care can be provided on an individual basis. Personal care services such as medical social work and home health aide services, personal care, complete physical rehabilitation, occupational and speech therapy and monthly health screenings and blood pressure checks can be provided by an individual or Home Health Agency of your choice. Our independent living community also offers "Suite Stays"; these are short term stays which allow you to stay with us for a short period of time should you require assistance during an illness, after surgery, or when your family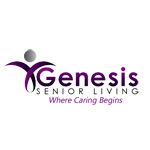 Genesis Senior Living
2806 Renshaw Drive, Troy, MI 48085
Housing/Care Type: Assisted Living, Respite Care
A high quality Small Scale Assisted Living in Troy. Offers customized & individualized care for the aged with all stages of Dementia and Alzheimer's disease. The home is completely wheelchair accessible and barrier free for the safety and convenience of their residents. Two compassionate and experienced caregivers and a nurse staff their homes to ensure quality of care is being met. Genesis Senior Living I & II are owned and operated by medical professionals with over 15 year of experience in Healthcare.
Autumn Ridge of Clarkston
5700 Water Tower Pl, Clarkston, MI 48346
Housing/Care Type: Assisted Living
Sunrise of Clarkston offers Assisted Living, Alzheimer's Care and Hospice. This Sunrise features a wooded lot and is close to 1-75 on Dixie Highway.
Autumn Years Elderly Care Home
6490 Eastlawn Avenue, Clarkston, MI 48346
Housing/Care Type: Alzheimer's Care, Assisted Living
Brookside Home for the Elderly
5986 Rockcroft Boulevard, Clarkston, MI 48346
Housing/Care Type: Assisted Living, Home Care
Conventry Home Health Care, Inc. Clarkston
8696 Crosby Lake Rd., Clarkston, MI 48346
Housing/Care Type: Alzheimer's Care, Assisted Living, Independent Living, CCRC, Home Care, Respite Care
Able Manor AFC
5221 Westwiew Rd, Clarkston, MI 48346
Housing/Care Type: Alzheimer's Care, Assisted Living
Heather Pines Adult Care
8541 N. Eston Rd, Clarkston, MI 48348
Housing/Care Type: Alzheimer's Care, Assisted Living, Respite Care
Drake Wood Manor
4353 West Walton Boulevard, Waterford, MI 48329
Housing/Care Type: Assisted Living
Standish Home for Elder Care
3375 West Walton Blvd., Waterford, MI 48329
Housing/Care Type: Alzheimer's Care, Assisted Living, Independent Living
Lourdes Nursing Home
2300 Watkins Lake Road, Waterford, MI 48328
Housing/Care Type: Assisted Living, Home Care
Lourdes Campus
2300 Watkins Lake Rd., Waterford, MI 48328
Housing/Care Type: Assisted Living, Independent Living
Pineview Manor
2888 S. Baldwin Road, Lake Orion, MI 48359
Housing/Care Type: Alzheimer's Care, Assisted Living
Pineview Manor Assisted Living provides assisted living services in a home environment to seniors in the Lake Orion, Michigan area. This state-licensed senior care home affords quality care and assistance to all residents that is provided by a highly…
The Mendelson Home
2450 Watkins Lake Road, Waterford, MI 48328
Housing/Care Type: Assisted Living