I found 93 Listings in Chantilly, VA
Assisted Living Advisors in Chantilly, Virginia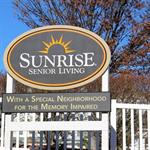 Sunrise at Fair Oaks
3750 Joseph Siewick Drive, Fairfax, VA 22033
Housing/Care Type: Alzheimer's Care, Assisted Living
Sunrise of Fair Oaks in Fairfax, Virginia, offers quality care for seniors seeking assisted living or memory care. On the INOVA Fair Oaks Hospital campus just minutes from I-66 and the Fairfax County Parkway, Sunrise provides the perfect balance of…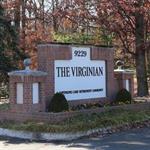 The Virginian Retirement Community
9229 Arlington Blvd, Fairfax, VA 22031
Housing/Care Type: Assisted Living, Independent Living, Respite Care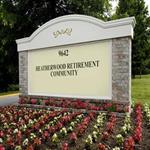 Heatherwood Retirement Community
9642 Burke Lake Road, Burke, VA 22015
Housing/Care Type: Assisted Living, Independent Living
Heatherwood Retirement Community provides seniors with independent living and assisted living lifestyles in Burke, Virginia. Heatherwood is a senior rental community in a charming residential setting. The independence of apartment style living and the…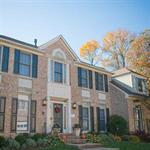 Tyson's Woods Assisted Living
2248 Central Avenue , Vienna, VA 22182
Housing/Care Type: Assisted Living, Independent Living, Respite Care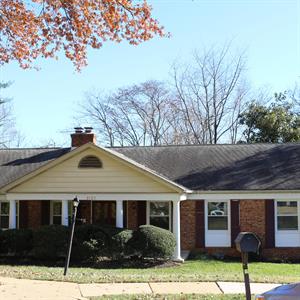 Avalon 5
8103 Cawdor Ct, McLean, VA 22102
Housing/Care Type: Alzheimer's Care, Assisted Living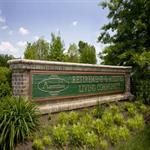 Aarondale Retirement Community
6929 Matthew Place, Springfield, VA 22151
Housing/Care Type: Assisted Living
Assisted living and memory care are available at Aarondale in Springfield, Virginia. This elegant Georgian estate home is located in an older, classic residential neighborhood. Aarondale is proud of its state-of-the-art programs and facilities.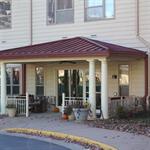 Arleigh Burke Pavilion Assisted Living
1739 Kirby Road, McLean, VA 22101
Housing/Care Type: Assisted Living
Arleigh Burke Pavilion is part of the Vinson Hall Retirement Community (VHRC) in McLean, Virginia, a residential suburb of Washington D.C. The Arleigh Burke Pavilion offers assisted living and is actually on one floor of the same building that holds the…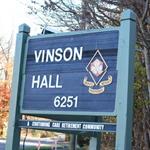 Vinson Hall Independent Living
6251 Old Dominion Drive, McLean, VA 22101
Housing/Care Type: Assisted Living, Independent Living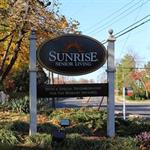 Sunrise of Arlington
2000 North Glebe Rd, Arlington, VA 22207
Housing/Care Type: Assisted Living
Feel right at home at Sunrise of Arlington's assisted living community in Arlington, Virginia just minutes from Washington, D.C. We offer several levels of care, including assisted living, Alzheimer's and dementia memory care, and short-term/respite stays. Sunrise of Arlington is located on Massachusetts Avenue, just minutes from the charming town centers of Arlington and Lexington, and only five minutes from Route 128 in Massachusetts. Our retirement community sits in a neighborhood shopping area, nestled directly off a scenic bike path with access to our home. We pride ourselves in our homelike environment, personalized services and our commitment to providing quality care for all of our residents. If you wish to see what sets us apart, please join us for a complimentary lunch and personalized tour of the community.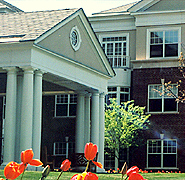 Grand Oaks
5901 Macarthur Boulevard Northwest, Washington, DC 20016
Housing/Care Type: Alzheimer's Care, Assisted Living, Respite Care
Grand Oaks senior living residence is located right in Washington, D.C. We offer respite care, assisted living and Alzheimerâ??s and dementia care. Grand Oaks is located on the Sibley Memorial Hospital Campus with beautifully appointed apartments for seniors to enjoy every aspect of living in the community.Residents at Grand Oaks can take advantage of the three meals that are served daily, the 24-hour nursing department, daily bed making and trash removal, weekly housekeeping and laundry, social and cultural activities daily, exercise classes daily, transportation, chapel and a gift shop.
Sunrise at Fair Oaks
3750 Joseph Siewick Drive , Fairfax , VA 22033
Housing/Care Type: Assisted Living
Comfort Keepers - Reston
459 Herndon Parkway, Herndon, VA 20170
Housing/Care Type: Assisted Living, Home Care
Comfort Keepers is an in-home care service giving you the assurance that your loved one is in good hands while you're not at home Comfort Keepers covers a large geographical radius of care, including Reston, Herndon, and the immediate area
The Gardens at Fair Oaks
4310 Forest Hill Dr, Fairfax, VA 22030
Housing/Care Type: Assisted Living, Respite Care
The Gardens is a beautiful community serving residents with Assisted, Alzheimer's, hospice, and short-stay needs. Their community has many great features including their own resident pets; a dog, two cats, and several birds. They also have access to a swimming pool.
Sunrise at Reston Town Center
1778 Fountain Drive, Reston, VA 20190
Housing/Care Type: Alzheimer's Care, Assisted Living, Respite Care
Home Eldercare
10704 Orchard St., Fairfax, VA 22030
Housing/Care Type: Alzheimer's Care, Assisted Living, CCRC, Respite Care
Brookdale Manassas
8341 Barrett Drive, Manassas, VA 20109
Housing/Care Type: Assisted Living, Independent Living
Emeritus at Manassas in Manassas, Virginia is a community offering retirement living, assisted living, short stay/respite care, and onsite rehabilitation in a warm, friendly environment. Staff are committed to helping maintain each resident's…
Sommerset Retirement Community
22355 Providence Village Drive, Sterling, VA 20164
Housing/Care Type: Assisted Living, Independent Living
Sommerset Retirement Community, located in Sterling, Virginia, is an Independent Living community that is the perfect blend of hospitality, independent living and luxury service. Sommerset's central location gives you the convenience of being just…
Sunrise of Oakton
10322 Blake Ln, Oakton, VA 22124
Housing/Care Type: Assisted Living
Sunrise at Hunter Mill
2863 Hunter Mill Road, Oakton, VA 22124
Housing/Care Type: Alzheimer's Care, Assisted Living, Respite Care
Birmingham Green
8605 Centreville Road, Manassas, VA 20110
Housing/Care Type: Assisted Living