I found 8 Listings in Briarwood, NY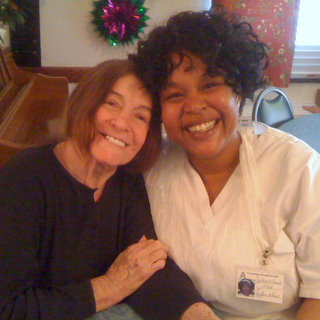 Sutton Gardens
147-02 34th Avenue , Flushing, NY 11354
Housing/Care Type: Assisted Living, Respite Care
Normal 0 false false false EN-US X-NONE X-NONE

Learn More >
Brooklyn Adult Care Center
2830 Pitkin Avenue, Brooklyn, NY 11208
Housing/Care Type: Assisted Living, Home Care
Learn More >
Queens Adult Care Center
80-08 45th Avenue, Elmhurst, NY 11373
Housing/Care Type: Assisted Living, Home Care
Learn More >
Amber Court of Brooklyn
650 E 104th St, Brooklyn, NY 11236
Housing/Care Type: Assisted Living
Learn More >
Brandywine Assisted Living At Savoy
55-15 Little Neck Parkway, Little Neck, NY 11362
Housing/Care Type: Assisted Living
Brandywine Senior Living at the Savoy, located in Little Neck, New York, is an Independent & Assisted Living community that specializes in Alzheimer's and Dementia Care for seniors. Scenically situated in Nassau County, Brandywine Senior Living at Wall…
Learn More >
Sunrise of North Lynbrook
53 Franklin Avenue, Lynbrook, NY 11563
Housing/Care Type: Assisted Living
Nestled in a lovely residential neighborhood just outside of New York City, Sunrise at North Lynbrook is a truly beautiful senior living community. We offer peaceful surroundings close to all the conveniences of Nassau county's South Shore. Located one mile from the Southern State Parkway and minutes from the NYC border, we are the perfect choice for many families. Shopping, banks, great hospitals and public transportation are just minutes away. Most importantly, we pride ourselves in the personalized services we offer. Our cohesive team provides the ideal solution for seniors who need help with daily activities. We focus on wellness and helping our residents retain their independence. Our residents enjoy beautiful living spaces, delicious meals and engaging social activities. We welcome you to visit us and experience what makes Sunrise of North Lynbrook special. From the moment you enter our community you will feel at home.
Learn More >
Sunrise at Mill Basin
5905 Strickland Avenue, Brooklyn, NY 11234
Housing/Care Type: Assisted Living
Located in Brooklyn, New York, Sunrise at Mill Basin provides senior care. We offer assisted living, Alzheimer's care, and respite/short term options for senior housing. Step into Sunrise at Mill Basin and you can't help but feel at home. We stop at nothing to make your experience warm and inviting, from our homelike exterior architecture, to our comfortable community areas and choice of suites, to our exceptional outdoor gardens and landscaping. Look around and you'll notice fresh flowers throughout the residence, and you may even spot our dog or our cat. And of course, there are always the friendly smiling faces of our staff to ensure that each day spent here is a welcome one.
Learn More >
Prospect Park Residence
One Prospect Park West, Brooklyn, NY 11215
Housing/Care Type: Assisted Living
Learn More >