I found 224 Listings in Atlanta, GA
Assisted Living Advisors in Atlanta, Georgia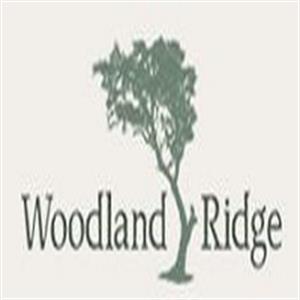 Woodland Ridge
4005 S Cobb Dr, Smyrna, GA 30080
Housing/Care Type: Alzheimer's Care, Assisted Living, Respite Care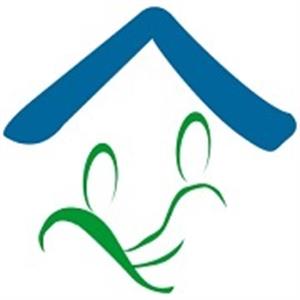 Abiding Care Home
4100 Boysonberry Way, Ellenwood, GA 30294
Housing/Care Type: Assisted Living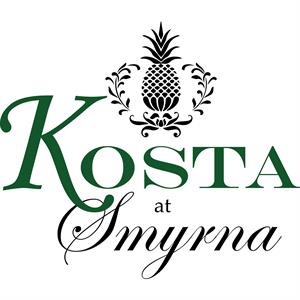 Kosta at Smyrna
688 Hurt Rd. SW, Smyrna, GA 30082
Housing/Care Type: Alzheimer's Care, Assisted Living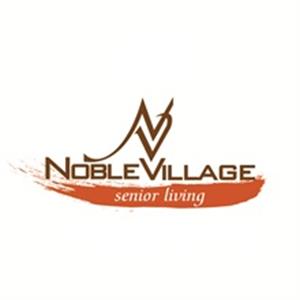 Noble Village at Spalding
5701 Spalding Dr, Peachtree Corners, GA 30092
Housing/Care Type: Alzheimer's Care, Assisted Living, Independent Living
Rose Maude
642 Erin Avenue, Atlanta, GA 30310
Housing/Care Type: Assisted Living
Spring Lane Personal Care Home
1570 Spring Lane N.W., Atlanta, GA 30314
Housing/Care Type: Assisted Living
Atlanta Napfe Elderly Hi-Rise
359 W Lake Avenue Northwest, Atlanta, GA 30318
Housing/Care Type: Assisted Living
The Home Place
602 Hamilton E Holmes Road , Atlanta, GA 30318
Housing/Care Type: Assisted Living
Atria Buckhead
2848 Lenox Road Northeast, Atlanta, GA 30324
Housing/Care Type: Alzheimer's Care, Assisted Living, Independent Living
Atria Buckhead is an elegant senior living community in the heart of Atlanta, Georgia. Residents can relax in one of several plush sitting rooms or enjoy lively conversation with friends. Atria Buckhead is conveniently located near downtown Atlanta, which contains some of the southeastâ??s best shopping, the Atlanta Botanical Gardens, and historic Fox Theater.Atria Senior Living builds vibrant assisted living communities that provide seniors with comfort, companionship and a better quality of life in their later years. Our goal is to always create an independent living environment where the elderly thrive, where loneliness and isolation are behind them, and where families and friends feel secure their loved ones are protected and fulfilled. This doesnâ??t happen by accident. Behind the warmth and welcome of all Atria Senior Living communities are expert caregivers equipped with pages of protocols, standards and metrics â?? and a real investment, on everybodyâ??s part, in doing what is right.The luxurious independent livi
Brighton Gardens of Buckhead
3088 Lenox Road , Atlanta, GA 30324
Housing/Care Type: Assisted Living
Brighton Gardens of Buckhead is located in downtown Buckhead and is Atlanta, Georgia's finest in senior living. We offer assisted living, Alzheimer's and dementia care, and short-term/respite stays. We are only a few steps away from local restaurants, shops and major hospitals. Our assisted living community offers individualized service plans to meet resident's personal needs - from customized services to assistance with daily activities, such as bathing, dressing and medication reminders. We also offer a specialized neighborhood for residents with Alzheimer's or other memory impairments.Although services and amenities vary slightly by location and care level, they typically include: daily physical fitness, creative, social, learning and spiritual activities, scheduled group trips and resident-sponsored clubs for a variety of interests, up to three delicious, well-balanced meals served daily featuring a variety of menu choices with snacks available throughout the day, trained staff available 24 hours a day, monthly w
Saint Annes Terrace
3100 Northside NW Pkwy, Atlanta, GA 30327
Housing/Care Type: Assisted Living, Independent Living
Saint Anne's Terrace, Inc.
3100 Northside Parkway NW, Atlanta, GA 30327
Housing/Care Type: Assisted Living
Safe Haven at Lenox Park
1137 Lynmoor Drive , Atlanta, GA 30319
Housing/Care Type: Assisted Living, Independent Living, Respite Care
Safe Haven at Lenox Park is a luxurious assisted living community in Atlanta, Georgia. We offer a special combination of assisted living housing, personalized supportive senior and elderly care, specializing in Dementia, Parkinson's and Alzheimer's, designed to help in Activities of daily elderly living. You will receive high class, personalized care from specially trained caregivers, nurses, and administrators. Our staff is devoted to providing unrivaled attentiveness and accountability to you, your family and physicians.We offer seniors an opportunity to remain as independent as possible in a personal care environment, with the added benefit of our assisted living staff, when needed. We take some of the concern out of growing older. Our caring environment allows residents to enjoy the benefits of a home without the burdens senior living. Gone are your concerns over falling while trying to navigate stairs, utility bills, taxes, yard care, home maintenance, and those that take advantage of our seniors.Safe Haven will max
Summerset Assisted Living Community
3711 Benjamin E Mays Drive, Atlanta, GA 30331
Housing/Care Type: Assisted Living
PARC at Buckhead
650 Phipps Boulevard Northeast, Atlanta, GA 30328
Housing/Care Type: Assisted Living, Independent Living, Home Care
Sunrise at Buckhead
1000 Lenox Park Boulevard, NE, Atlanta, GA 30319
Housing/Care Type: Assisted Living
Make yourself at home at Sunrise at Buckhead, Atlanta, Georgia's senior living at its best. Situated in the heart of Buckhead, Sunrise at Buckhead is located only minutes from Lenox Square, Phipps Plaza, and Highway 400 and I-85. At Buckhead, we pride ourselves in an engaging activity program, providing high-quality, personal care through individualized service plans, and our team of care managers that believe in maintain our residents independence will still providing care. At Sunrise of Buckhead, residents and their families will experience the Sunrise Difference.Although services and amenities vary slightly by location and care level, they typically include: daily physical fitness, creative, social, learning and spiritual activities, scheduled group trips and resident-sponsored clubs for a variety of interests, up to three delicious, well-balanced meals served daily featuring a variety of menu choices with snacks available throughout the day, trained staff available 24 hours a day, monthly wellness visits by a licensed
King's Bridge Retirement Center- Inc.
3055 Briarcliff Road- N.e., Atlanta, GA 30329
Housing/Care Type: Assisted Living, Independent Living
Lenbrook
3747 Peachtree Rd NE, Atlanta, GA 30319
Housing/Care Type: Alzheimer's Care, Nursing Home Care, Assisted Living, Independent Living, CCRC
The Rose Garden
2373 Nesbitt Drive, Atlanta, GA 30319
Housing/Care Type: Nursing Home Care, Assisted Living
Safe Haven at Brookhaven
1286 Kendrick Road, Atlanta, GA 30319
Housing/Care Type: Assisted Living