I found 10 Listings in Charlotte, NC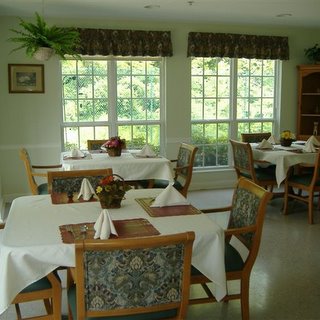 Brookdale South Park
5326 Park Road, Charlotte, NC 28209
Housing/Care Type: Assisted Living
Emeritus at South Park in Charlotte, North Carolina offers specialized Alzheimer's/dementia and memory care with all the warmth of home. Residents experiencing memory loss benefit from socializing with others facing the same difficulties and taking part…
Learn More >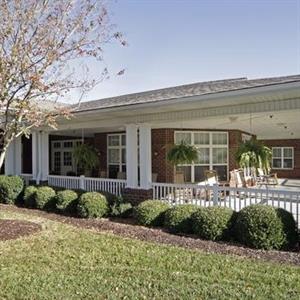 Charlotte Square
5820 Carmel Road, Charlotte, NC 28075
Housing/Care Type: Assisted Living, Alzheimer's/Memory Care, Respite Care
Charlotte Square is an Assisted Living and Memory Care community located in Charlotte, North Carolina. They seek to provide their residents with a quality lifestyle in an inspiring environment. At Charlotte Square, residents find the comfort of feeling…
Learn More >
Brookdale Cotswold
3610 Randolph Road, Charlotte, NC 28211
Housing/Care Type: Assisted Living, Alzheimer's/Memory Care, Respite Care
Learn More >
Summit Place of SouthPark
2101 Runnymede Lane, Charlotte, NC 28209
Housing/Care Type: Assisted Living, Alzheimer's/Memory Care, Respite Care
Summit Place of SouthPark is providing assisted living and memory care to seniors in Charlotte, North Carolina. Short term respite care is also available. Assisted living residents are those who do not require skilled nursing care, but do need assistance…
Learn More >
Unlimited Possibilities at Tewkesbury
5003 Tewkesbury Rd, Charlotte, NC 28269
Housing/Care Type: Assisted Living, Alzheimer's/Memory Care, Respite Care
Learn More >
Brighton Gardens of Charlotte
6000 Park South Drive, Charlotte, NC 28210
Housing/Care Type: Assisted Living
Located in Charlotte, North Carolina, Brighton Gardens of Charlotte is a senior living community. We take living personally and understand no two residents are exactly the same. Our resident centered approach offers a broad range of care options that help seniors enjoy a full life all on their own terms. Our community is located in the heart of South Park, conveniently near prime shopping areas and fine dining restaurants. Step into Brighton Gardens of Charlotte and you will "feel" the Sunrise Difference right away. We offer assisted senior living, Alzheimer's and dementia care and respite stays.
Learn More >
Brookdale Charlotte East
6053 Wilora Lake Road, Charlotte, NC 28212
Housing/Care Type: Assisted Living, Independent Living
Wilora Lake Lodge located in Charlotte, North Carolina is a beautiful senior living community. Wilora Lake Lodge offers exceptional independent living, personalized assisted living and supportive services for seniors. At Wilora Lake Lodge our residents have the comforts of home, in a beautiful residential setting, while enjoying the peace of mind and convenience of a community and management team tested over time. We have no entry fee, only an all-inclusive monthly rental fee allowing you to preserve your assets. This enables you to turn the non-working equity in your home into income-producing investments. Wilora Lake Lodge is a residential community offering Independent Living with a "safety net" of supportive services. Residents have conveniences such as housekeeping, meals, transportation, full maintenance and security allowing you to live life to its fullest.
Learn More >
Sunrise on Providence
5114 Providence Road, Charlotte, NC 28226
Housing/Care Type: Assisted Living
The senior living community Sunrise on Providence is located in Charlotte, North Carolina. Sunrise on Providence offers assisted living, Alzheimer's and dementia care and respite stays. Just minutes from South Park Mall, Arboretum Shopping Center and a wide variety of restaurants, Sunrise on Providence sits on 12 acres of hardwoods and enjoys the view of a beautiful lake right outside our back door. In addition, the community is located right across the street from the Jewish Community Center. We pride ourselves on our spacious suites, beautiful living areas and our outstanding and diverse group of residents.
Learn More >
Unlimited Possibilities at City View
7245 City View Dr, Charlotte, NC 28212
Housing/Care Type: Assisted Living, Alzheimer's/Memory Care, Respite Care
Learn More >
Brookdale Carriage Club Providence
5800 Old Providence Road, Charlotte, NC 28226
Housing/Care Type: Assisted Living, Independent Living, CCRC
Carriage Club of Charlotte, located in Charlotte, North Carolina offers Independent Living, Personalized Assisted Living, Alzheimer's and Dementia Care and Skilled Nursing care in one cohesive community. Centrally located, Carriage Club of Charlotte is…
Learn More >