I found 15 Listings in Wichita, KS
Assisted Living Advisors in Wichita, Kansas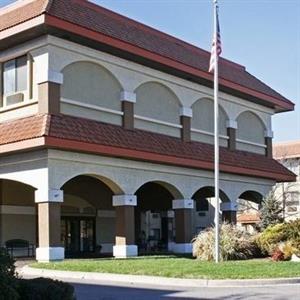 Sedgwick Plaza
2455 N. Woodlawn Ave, Wichita, KS 67220
Housing/Care Type: Assisted Living, Independent Living, Respite Care
Sedgwick Plaza, located in Wichita, Kansas is a state-of-the-art Independent and Assisted Living Retirement Community. The professional and caring staff provides a helping hand for residents who may need or appreciate assistance with activities of daily…
Learn More >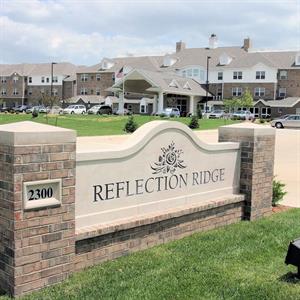 Reflection Ridge
2300 N Tyler Road, Wichita, KS 67205
Housing/Care Type: Independent Living
Learn More >
Broadmoor House II
2115 North Broadmoor, Wichita, KS 67206
Housing/Care Type: Alzheimer's Care, Assisted Living
Learn More >
Broadmoor House I
2119 North Broadmoor, Wichita, KS 67206
Housing/Care Type: Alzheimer's Care, Assisted Living
Learn More >
Broadmoor House IV
2117 North Broadmoor, Wichita, KS 67206
Housing/Care Type: Alzheimer's Care, Assisted Living
Learn More >
Broadmoor House III
2123 North Broadmoor, Wichita, KS 67206
Housing/Care Type: Alzheimer's Care, Assisted Living
Learn More >
Holland House I
551 S. Holland Lane, Wichita, KS 67209
Housing/Care Type: Alzheimer's Care, Assisted Living
Learn More >
Holland House II
555 South Holland, Wichita, KS 67209
Housing/Care Type: Alzheimer's Care, Assisted Living
Learn More >
Holland House III
573 S Holland, Wichita, KS 67209
Housing/Care Type: Alzheimer's Care, Assisted Living
Learn More >
Holland House IV
571 South Holland, Wichita, KS 67209
Housing/Care Type: Alzheimer's Care, Assisted Living
Learn More >
Sterling House of Tallgrass
8600 East 21st Street North, Wichita, KS 67206
Housing/Care Type: Assisted Living
Sterling House of Tallgrass, located in Wichita, Kansas provides Assisted Living care to seniors who require a little extra help with day to day activities.  At Sterling House of Tallgrass they partner with each resident to create a personalized plan,…
Learn More >
Clare Bridge of Wichita
9191 East 21st Street North, Wichita, KS 67206
Housing/Care Type:
Clare Bridge of Wichita, located in Wichita, Kansas provides Alzheimer's and Dementia Care.  From the design of their building to the carefully selected staff and management to specialized programming, they focus on the individual needs of each resident…
Learn More >
Cypress Springs - Wichita
1859 Webb Road, Wichita, KS 67206
Housing/Care Type: Alzheimer's Care, Assisted Living, Respite Care
Learn More >
Grasslands Estates
10665 W 13Th Street N, Wichita, KS 67212
Housing/Care Type: Independent Living
Located in an upscale neighborhood on the west side of Wichita, they offer you a beautiful, peaceful home conveniently close to all the best things in life. They are minutes away from first-class shopping, excellent healthcare and all the culture and entertainment of Wichita. Youâ??ll want to spend your days exploring the picturesque Flint Hills just to the north, the Native American Museum and the cityâ??s Botanical Gardens. Their live-in managers want to make your experience with them truly special, and they look forward to meeting you.
Learn More >
Marjorie's Home I
14601 E Timber Lake Road, Wichita, KS 67230
Housing/Care Type: Assisted Living
Learn More >