I found 21 Listings in Richmond, VA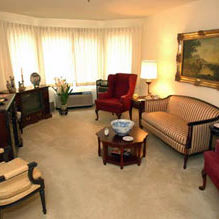 Heritage Oaks
1100 German School Road, Richmond, VA 23225
Housing/Care Type: Independent Living
Heritage Oaks, located in Richmond, Virginia, is an Independent & Assisted Living community that is the perfect blend of hospitality, independent living and exceptional senior care. Heritage Oaks provides exceptional assisted living care for seniors inâ?¦
Learn More >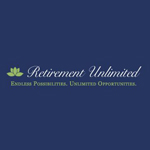 Beaufont Towers
7015 Carnation Street, Richmond, VA 23225
Housing/Care Type: Assisted Living, Independent Living
Senior living options from independent living to assisted living and memory care are available at The Towers in Richmond, Virginia. They attribute their continuous success over two decades to their ability and willingness to listen to the feelings and…
Learn More >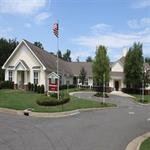 Elmcroft of Chesterfield
1000 Twinridge Lane, Richmond, VA 23235
Housing/Care Type: Assisted Living, Respite Care
Elmcroft of Chesterfield, located in Richmond, Virginia is an assisted living and Alzheimer's care community. Just south of the James River, Elmcroft of Chesterfield is minutes from the historic Bon Air area and there is plenty of shopping to be had at…
Learn More >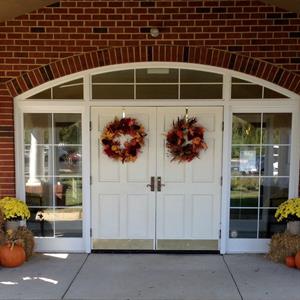 Commonwealth Assisted Living at Chesterfield
4931 Ridgedale Pkwy, Richmond, VA 23234
Housing/Care Type: Alzheimer's Care, Assisted Living, CCRC
Learn More >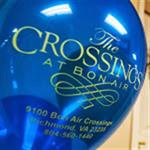 The Crossings at Bon Air
9100 Bon Air Crossings Drive, Richmond, VA 23235
Housing/Care Type: Alzheimer's Care, Assisted Living, Independent Living
In Richmond, Virginia, The Crossings at Bon Air is providing top-notch independent living, assisted living, and memory care. Situated on a 17 acre campus The Crossings offers rental accommodations to their assisted living and memory care residents, andâ?¦
Learn More >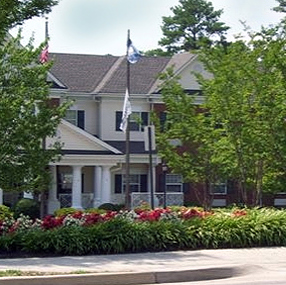 Morningside in the West End
3000 Skipwith Road, Richmond, VA 23294
Housing/Care Type: Assisted Living
Morningside assisted living in Richmond, Virginia has the senior community of Morningside in the West End. With 6 levels of care tailored to our resident's needs, Morningside in the West End Assisted Living and Alzheimer's Care offers Five Star service in a family-like atmosphere. For more than 10 years, we have helped seniors transition from living alone to our beautiful retirement community, giving them a less challenging living environment and enabling peace of mind.  Along with assisted living, we also offer a special memory impairment neighborhood called "Bridge to Rediscovery." " class="x-form-textarea x-form-field">
Learn More >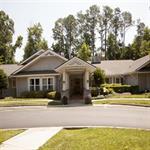 Sunrise of Richmond
1807 North Parham Road, Richmond, VA 23229
Housing/Care Type: Assisted Living
Sunrise of Richmond in Virginia, offers quality care for seniors seeking assisted living or memory care. Situated in the well-established West End community, Sunrise of Richmond has a one-story, three cottage layout with a home-like atmosphere and a…
Learn More >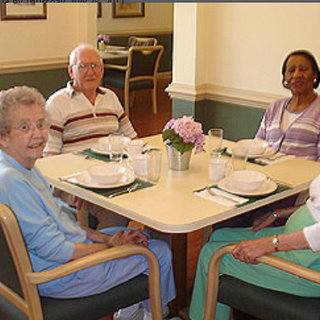 Heritage Green of Hanover
7080 Brooks Farm Road, Mechanicsville, VA 23111
Housing/Care Type: Assisted Living, Respite Care
Heritage Green is an Assisted Living neighborhood with an active senior lifestyle. The community is located in historic Hanover County, on the east-central Piedmont and Coastal plain areas of Virginia, between the Chickahominy and Pamunkey Rivers. Also available is a secure memory care neighborhood offering specialized programs for Dementia residents. One on one physical therapy available daily.In addition, Heritage Green of Hanover is positioned close to Memorial Regional Medical Center, a Bon Secours Hospital as well as a skilled nursing facility that is within walking distance. There are many physician practices located within just a few miles of the facility making continuity of care convenient to all.Come visit our home-like environment and meet our caring staff. Our residents are proud to call Heritage Green their home! " class="x-form-textarea x-form-field">
Learn More >
Brookdale Imperial Plaza
1717 Bellevue Avenue, Richmond, VA 23227
Housing/Care Type: Assisted Living, Independent Living
Imperial Plaza Retirement Community located in Richmond, Virginia offers bot Independent living and Assisted Living. Located right off I-95, Imperial Plaza is close to many shopping locales, restaurants, and Joseph Bryan Park is right across the way.
Learn More >
The Arbors Senior Apartment Community
7608 Forest Hill Ave, Richmond, VA 23225
Housing/Care Type: Independent Living
Learn More >
The Haven at River Road
6303 River Road , Richmond, VA 23229
Housing/Care Type: Assisted Living, Respite Care
The Haven at River Road is located in the quiet country town of Mechanicsville, VA. They offer Intensive Assisted Living, Dementia & Alzheimer's Care, Respite Care, and Hospice. Decisions for long-term care can be difficult and stressful; The Haven…
Learn More >
The Virginian
300 Twinridge Lane, Richmond, VA 23235
Housing/Care Type: Independent Living
The Virginian is located in a quiet residential neighborhood of Richmond, VA. They are an independent living community featuring over twenty different floor plans to chose from. A unique attribute of The Virginian is their live-in managers -- that means they are always available to give their residents the best possible care. Some of the community's fantastic amenities include a private dining room for entertaining guests, free laundry facilities, a guest apartment for visitors, and a billiard room. Holiday Retirement also maintains an innovative travel program that allows residents to stay at other participating communities for free. This allows their residents to enjoy their travels with fewer worries, just like the golden age should be spent.
Learn More >
The Haven at Eleanor
7472 Eleanor Drive , Mechanicsville, VA 23111
Housing/Care Type: Assisted Living, Respite Care
The Haven at Eleanor is located in the quiet country town of Mechanicsville, VA. They offer Intensive Assisted Living, Dementia & Alzheimer's Care, Respite Care, and Hospice. Decisions for long-term care can be difficult and stressful; The Haven Assisted…
Learn More >
The Haven at Mayfield Farm
8085 South Mayfield Lane , Mechanicsville, VA 23111
Housing/Care Type: Assisted Living, Respite Care
The Haven at Mayfield Farm is located in the quiet country town of Mechanicsville, VA. They offer Intensive Assisted Living, Dementia & Alzheimer's Care, Respite Care, and Hospice. Decisions for long-term care can be difficult and stressful; The Haven…
Learn More >
The Haven at Hebner
6915 Hebner Lane , Mechanicsville, VA 23111
Housing/Care Type: Assisted Living, Respite Care
The Haven at Hebner is located in the quiet country town of Mechanicsville, VA. They offer Intensive Assisted Living, Dementia & Alzheimer's Care, Respite Care, and Hospice. Decisions for long-term care can be difficult and stressful; The Haven Assisted…
Learn More >
The Haven at Cold Harbor
6367 Cold Harbor Road , Mechanicsville, VA 23111
Housing/Care Type: Assisted Living, Nursing Homes, Respite Care
The Haven at Cold Harbor is located in the quiet country town of Mechanicsville, VA. They offer Intensive Assisted Living, Dementia & Alzheimer's Care, Respite Care, and Hospice. Decisions for long-term care can be difficult and stressful; The Haven…
Learn More >
The Haven at Lakeway
6352 Lakeway Drive, Mechanicsville, VA 23111
Housing/Care Type: Assisted Living, Respite Care
The Haven at Lakeway is located in the quiet country town of Mechanicsville, VA. They offer Intensive Assisted Living, Dementia & Alzheimer's Care, Respite Care, and Hospice. Decisions for long-term care can be difficult and stressful; The Haven Assisted…
Learn More >
Golden Years Quality Care
10409 Marbury Terrace, Glen Allen, VA 23060
Housing/Care Type: Assisted Living
Learn More >
The Haven at Studley
7436 Studley Road , Mechanicsville, VA 23116
Housing/Care Type: Assisted Living, Respite Care
The Haven at Studley is located in the quiet country town of Mechanicsville, VA. They offer Intensive Assisted Living, Dementia & Alzheimer's Care, Respite Care, and Hospice. Decisions for long-term care can be difficult and stressful; The Haven Assisted…
Learn More >
The Haven at Heatherwood
6396 Heatherwood Drive , Mechanicsville, VA 23116
Housing/Care Type: Assisted Living, Respite Care
The Haven at Heatherwood is located in the quiet country town of Mechanicsville, VA. They offer Intensive Assisted Living, Dementia & Alzheimer's Care, Respite Care, and Hospice. Decisions for long-term care can be difficult and stressful; The Haven…
Learn More >