I found 8 Listings in Durham, NC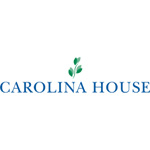 Carolina House of Durham
4434 Ben Franklin Boulevard, Durham, NC 27704
Housing/Care Type: Assisted Living
Carolina House of Durham, located in Durham, North Carolina is an Assisted Living community that also offers Alzheimer's and dementia care. The living experience at Carolina House of Durham is highly personalized. They take the time necessary to…
Learn More >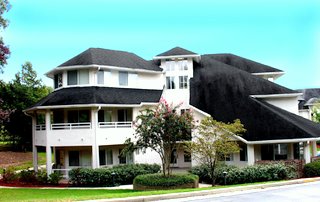 Durham Regent
3007 Pickett Road Durham, Durham, NC 27705
Housing/Care Type: Independent Living
Learn More >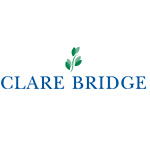 Clare Bridge of Chapel Hill
2230 Farmington Drive, Chapel Hill, NC 27517
Housing/Care Type:
Clare Bridge of Chapel Hill, located in Chapel Hill, North Carolina provides Alzheimer's and Dementia Care.  From the design of their building to the carefully selected staff and management to specialized programming, they focus on the individual needs…
Learn More >
Crawley Family Care
1607 Amberley Drive, Durham, NC 27704
Housing/Care Type: Alzheimer's Care, Assisted Living
Learn More >
Emerald Pond
205 Emerald Pond Lane, Durham, NC 27705
Housing/Care Type: Independent Living
Situated on a peaceful 100-acre nature preserves that features ponds, walking trails and abundant wildlife, Emerald Pond is the home youâ??re looking for in Durham. Their community was ranked the #1 Foodiest Small Town, the #2 Best Green City and the #3 Best City to Live and Retire in. Their local galleries, museums, auditoriums and theaters are some of the best in the state, and youâ??ll enjoy their proximity to wonderful shopping and excellent healthcare. The Historic Duke Homestead and site of the Civil Warâ??s end are both must-see local attractions for residents. Their dedicated and caring managers are on-site 24 hours a day to make you feel like family and youâ??ll wish youâ??d joined them sooner.
Learn More >
Seasons at Southpoint
1002 E Hwy 54, Durham, NC 27713
Housing/Care Type: Alzheimer's Care, Assisted Living
Seasons at Southpoint provides memory care in Durham, North Carolina to seniors suffering from Alzheimer's, dementia, and other memory impairments. This specially designed building is secure, supportive, and feels like home. The staff strives to provide…
Learn More >
Bartlett Reserve
300 Meredith Dr, Durham, NC 27713
Housing/Care Type: Independent Living
Learn More >
Wynwood of Chapel Hill
2220 Farmington Drive, Chapel Hill, NC 27517
Housing/Care Type: Assisted Living
Wynwood of Chapel Hill, located in Chapel Hill, North Carolina is an Assisted Living community. The living experience at Wynwood of Chapel Hill is highly personalized. They take the time necessary to understand each resident; to know their life stories,…
Learn More >