The Maples of Towson
The Maples of Towson is an Assisted Living Community located in Towson, MD. Assisted Living care offers an independent living experience with the personal care and health services as needed. Assisted Living communities are designed to provide residents with assistance with basic activities of daily living (ADLs) such as bathing, grooming, dressing, and more. Some states allow assisted living to offer medication assistance and /or reminders. They typically offer daily meals, activities, religious services and transportation. For more details on this community including pricing and availability, call the number above or complete the email form.
The Maples of Townson is a senior lving community located in Towson, Maryland in the Baltimore area. The Maples of Towson offers a comprehensive range of care levels to provide for each senior resident's distinct preferences and needs. Our professional staff will routinely assess each resident to make sure they are cared for appropriately.

Our basic service include 3 nutritious meals daily in or restaurant style dining room, a state of the art emergency call system, daily social opportunities, and varied stimulating activities. Our residents enjoy regular outings to local shopping and restaurants. Weekly housekeeping, linen and laundry service, and local telephone calling are all included in the monthly rate. Additional care services, such as assistance with activities of daily living (bathing, dressing, grooming) are also available. Many of our residents take advantage of our on site medical services: physician, podiatrist, audiologist, physical/occupational/speech therapies, vision/eye care, counseling/psychiatric services, and diagnostic services, such as x-rays and routine lab work.

Respite stays are welcome and Hospice services are available from a number of community providers.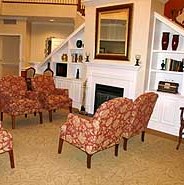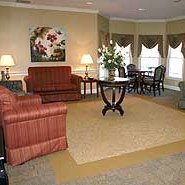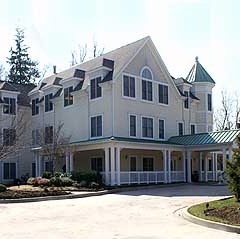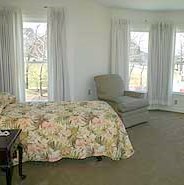 Amenities

Outdoor Gardens
Transportation



Food

3 Meals Daily
Daily Snacks
Menu Choices



Recreation

Arts & Crafts
Group Games
Shopping Trips
Social Outings

Call for Pricing
Pricing will vary depending upon published room rates, care charges and medication charges. Each resident is evaluated to determine care needs and final pricing.