Sunrise of West Hills is an Assisted Living Community located in West Hills, CA. Assisted Living care offers an independent living experience with the personal care and health services as needed. Assisted Living communities are designed to provide residents with assistance with basic activities of daily living (ADLs) such as bathing, grooming, dressing, and more. Some states allow assisted living to offer medication assistance and /or reminders. They typically offer daily meals, activities, religious services and transportation. For more details on this community including pricing and availability, call the number above or complete the email form.
Sunrise of West Hills offers assisted living and memory care to seniors in West Hills, California. West Hills offers a beautiful view of the hillside, the heart of the city and is convenient to both San Fernando and Simi Valley. All resident care is approached with respect and dignity. Seniors with Alzheimer's, dementia, or other forms of memory loss have a separate neighborhood within the community that caters specifically to residents with memory loss. Worry-free living is enhanced by the amenities and services available at Sunrise of West Hills. They include twenty-four hour trained staff, weekly housekeeping and daily trash removal, weekly personal laundry, monthly wellness visits by licensed on-staff nurse. There are daily physical fitness, creative, social, learning and spiritual activities, scheduled group trips and resident-sponsored clubs for a variety of interests, and they offer social and educational programs for families. Nutrition is one of the most important aspects of a senior's life. The menu is created by highly trained chefs with an emphasis on from-scratch cooking favoring natural herbs and spices, as well as many local and fresh ingredients to serve residents delicious and well-balanced meals each day. Chefs talk regularly with residents to learn what menu items they would like featured in the community as they strive to create a restaurant-style dining experience for all to enjoy. Programs of care, including memory care at Sunrise are designed with multi-sensory experiences, daily exercise and outings, group activities and regular contact with children and pets, depending upon what benefits each individual senior.

Sunrise of West Hills offers a superb location and a view of the hillside. It is close to both 101 and 118 freeways and convenient to Simi Valley and San Fernando. They offer Assisted Living, Alzheimer's Care and Hospice.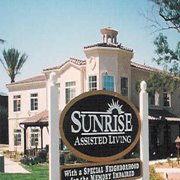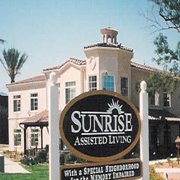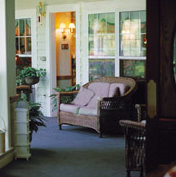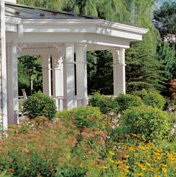 Amenities

In Room Cable/Satellite TV Available
Outdoor Gardens
Transportation



Food

3 Meals Daily
Daily Snacks
Guest Meals
Menu Choices



Recreation

Educational Programs
Social Outings



Religion

Religious Activities

Call for Pricing
Pricing will vary depending upon published room rates, care charges and medication charges. Each resident is evaluated to determine care needs and final pricing.