Santa Fe Trails is an Assisted Living Community located in Cleburne, TX. Assisted Living care offers an independent living experience with the personal care and health services as needed. Assisted Living communities are designed to provide residents with assistance with basic activities of daily living (ADLs) such as bathing, grooming, dressing, and more. Some states allow assisted living to offer medication assistance and /or reminders. They typically offer daily meals, activities, religious services and transportation. For more details on this community including pricing and availability, call the number above or complete the email form.
Saddle up and get ready to experience a warm community filled with welcoming residents and staff at Santa Fe Trails, offering Assisted Living and Memory Care services in Cleburne, Texas. Their resort-like community is located in the heart of Cleburne and puts residents just moments away from great shopping, dining, and entertainment destinations, as well as being near professional medical services. In fact, residents have their choice of local health services to ensure peace of mind for all of their seniors and their family and friends. Their goal is to enrich the lives of their residents by providing an environment that is stimulating physically, mentally, spiritually and emotionally. They create such an atmosphere by offering exciting events throughout the month, including weekly BINGO games, Friday lunch outings, and health talks, as well as Sunday church services. Their residents will enjoy both safety and comfort in each of their apartments, supported by emergency response systems as well as welcomed amenities like full-sized kitchenettes.




Since 1990, Capital Senior Living has grown to become one of the largest senior living providers in the United States. With a goal of offering affordable housing and an enriched lifestyle to thousands of seniors, their dedicated team of professionals succeeds in providing quality care in each of their unique communities.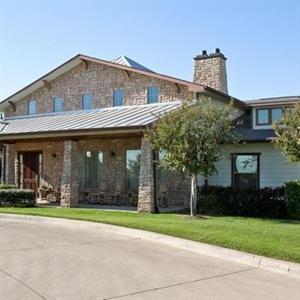 Call for Pricing
Pricing will vary depending upon published room rates, care charges and medication charges. Each resident is evaluated to determine care needs and final pricing.