Prestige Assisted Living at Visalia is an Assisted Living Community located in Visalia, CA. Assisted Living care offers an independent living experience with the personal care and health services as needed. Assisted Living communities are designed to provide residents with assistance with basic activities of daily living (ADLs) such as bathing, grooming, dressing, and more. Some states allow assisted living to offer medication assistance and /or reminders. They typically offer daily meals, activities, religious services and transportation. For more details on this community including pricing and availability, call the number above or complete the email form.


Prestige Assisted Living at Visalia is located in Visalia, California providing Assisted Living options for seniors. Prestige is just minutes to shopping, restaurants, churches, and medical facilities and is nestled on beautiful grounds and landscaped gardens. Prestige Assisted Living takes the time to know the life stories of future residents and their family, and friends with a strong emphasis on letting you do what you can to help stay independent. Focus is on providing the best lifestyle as possible by allowing the resident to do what they want to do in order to remain as independent as possible.

The friendly staff is here to lend a hand with anything the residents need at any time. Prestige Assisted Living understands the individual needs of residents and will work with residents and families to carefully examine your needs before making any type of recommendations.

Prestige Assisted Living recognizes that a proper diet is one of the most important aspects of a senior's life. Focus is made on from-scratch cooking using fine ingredients that favor natural herbs and spices, as well as many local and fresh ingredients to serve residents delicious and well-balanced meals each day. Call to schedule a visit for a tour and see for yourself the difference of Prestige Assisted Living at Visalia.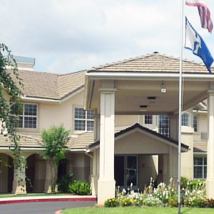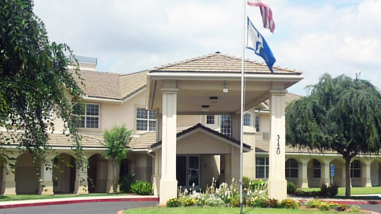 Medical Capabilities

24-Hour Supervision
Alzheimer's Care
General Geriatric Care
Licensed Nurses Onsite
Memory Care



Activities of Daily Living

Bathing
Continence Care
Dressing
Escort & Transfer Assistance
Housekeeping
Laundry with Linen
Medication Management



Amenities

Barber / Beauty Salon
Library



Food

3 Meals Daily
Daily Snacks
Guest Meals
Menu Choices
Special Dietary Menus



Exercise

Exercise Room / Programs



Recreation

Arts & Crafts
Cooking Classes
Educational Programs
Gardening
Group Games
Shopping Trips
Social Outings



Religion

Religious Activities

Starting at $2807 / mo*
Pricing will vary depending upon published room rates, care charges and medication charges. Each resident is evaluated to determine care needs and final pricing.