Greenfield of Oak Ridge is an Assisted Living Community located in Oak Ridge, TN. Assisted Living care offers an independent living experience with the personal care and health services as needed. Assisted Living communities are designed to provide residents with assistance with basic activities of daily living (ADLs) such as bathing, grooming, dressing, and more. Some states allow assisted living to offer medication assistance and /or reminders. They typically offer daily meals, activities, religious services and transportation. For more details on this community including pricing and availability, call the number above or complete the email form.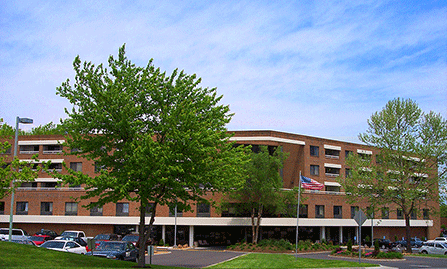 Medical Capabilities

24 hour Licensed Nurses Onsite
24-Hour Supervision
Alzheimer's Care
Diabetes
General Geriatric Care
Hospice Care
Joint Replacement Therapy
Licensed Nurses Onsite
Memory Care
Mental Healthcare
Occupational Therapy
Outpatient Rehab
Oxygen care
Pain Management
Physical Therapy
Rehabilitation services
Respiratory Therapy
Respite Care
Speech Therapy
Stroke Rehab
Wellness Assessments
Wellness Program
Wound Management



Activities of Daily Living

Bathing
Bathroom Prompts
Checkin / Checkout Service
Continence Care
Dressing
Escort & Transfer Assistance
Feeding
Housekeeping
Laundering of Personal Items
Laundry with Linen
Medication Management
Response System
Secure Grounds



Amenities

Barber / Beauty Salon
Guest Lodging
In Room Cable/Satellite TV Available
In room Internet
Library
Outdoor Gardens
Transportation



Food

3 Meals Daily
Daily Snacks
Fine Dining
Gourmet Meals
Guest Meals
Menu Choices
Special Dietary Menus



Exercise

Exercise Room / Programs



Recreation

Arts & Crafts
College Courses
Cooking Classes
Educational Programs
Gardening
Group Games
Shopping Trips
Social Outings



Religion

Religious Activities

Starting at $1950 / mo*
Pricing will vary depending upon published room rates, care charges and medication charges. Each resident is evaluated to determine care needs and final pricing.