Churchland House is an Assisted Living Community located in Portsmouth, VA. Assisted Living care offers an independent living experience with the personal care and health services as needed. Assisted Living communities are designed to provide residents with assistance with basic activities of daily living (ADLs) such as bathing, grooming, dressing, and more. Some states allow assisted living to offer medication assistance and /or reminders. They typically offer daily meals, activities, religious services and transportation. For more details on this community including pricing and availability, call the number above or complete the email form.
Churchland House, located in Portsmouth, Virginia offers assisted living with an emphasis specialized memory care. Nestled in a quiet, well-established neighborhood, Churchland House offers a peaceful place to call home. With many nearby shopping centers, four major churches, a YMCA that caters to seniors, and the Maryview Medical Center and other medical offices, Churchland House is also very convenient. Churchland House offers a home-like environment with specialized services, including individualized care plans, daily activities, social programs, and trips, and medication management. The caring staff is available 24 hours a day, they provide help with activities of daily living, like bathing, grooming, and getting dressed. Residents never have to worry about housekeeping, meals, or transportation as the staff takes care of all that. The rooms are either private or semi-private. Residents are welcome, also, to bring their furry animal companions to live with them. Making everyone feel at home, independent, and secure is the priority of the staff at Churchland House. Sweet Memories is the program at Churchland House for their residents with Alzheimer's and other forms of memory loss or dementia. The staff is trained specially to handle all the specific care needs that these residents have in a safe and secure environment.

Churchland House is among a family of residences for seniors managed by Commonwealth Assisted Living, which is based in Charlottesville, Virginia. We are known for providing our residents with quality care in a home-like environment for an exceptional value.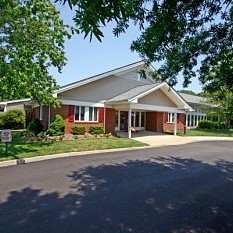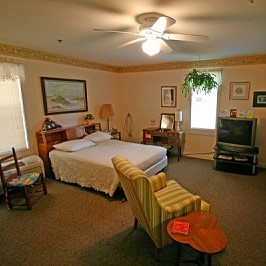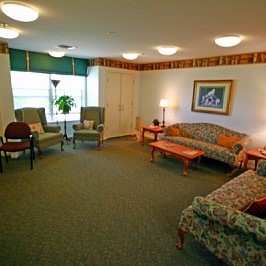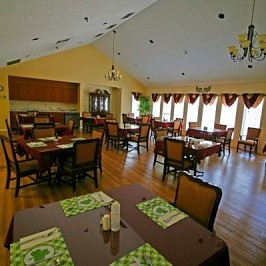 Amenities

Barber / Beauty Salon
Transportation



Food

3 Meals Daily
Daily Snacks
Menu Choices
Special Dietary Menus



Recreation

Arts & Crafts
Educational Programs
Group Games
Shopping Trips
Social Outings

Call for Pricing
Pricing will vary depending upon published room rates, care charges and medication charges. Each resident is evaluated to determine care needs and final pricing.