Carriage Green at Milford is an Assisted Living Community located in Milford, CT. Assisted Living care offers an independent living experience with the personal care and health services as needed. Assisted Living communities are designed to provide residents with assistance with basic activities of daily living (ADLs) such as bathing, grooming, dressing, and more. Some states allow assisted living to offer medication assistance and /or reminders. They typically offer daily meals, activities, religious services and transportation. For more details on this community including pricing and availability, call the number above or complete the email form.
Carriage Green at Milford, located in Milford, Connecticut, is an Assisted Living facility that also specializes in serving the needs of individuals with memory loss. Welcome to senior living "the way it was meant to be!" Carriage Green's superb location complements the quality of life found within the community, where residents enjoy a wonderful quality of life and a carefree lifestyle that is secure and comfortable. Grab the train into New York City or take a short drive to downtown Milford, where you will find wonderful restaurants, shopping, and entertainment. Enjoy the privacy of your own spacious apartment and benefit from the many amenities found at this full-service community. Carriage Green at Milford also features the nationally recognized Harbor Program that creates an environment designed to accommodate people with varying degrees of memory loss allowing freedom, mobility, choice, and independence. The Harbor Program helps those with Alzheimer's, dementia, and other memory impairments to stay active and engaged, supported by a caring staff, specialized programs, and a neighborhood designed just for them. The unique design of the Harbor neighborhood helps to promote independence, with comfortable lighting and cues to help residents find their way. In addition, innovative programs help memory impaired residents reconnect with the world around them. Step inside a Harbor neighborhood on any given day, and you will find residents working on projects, socializing with friends, and spending time with family.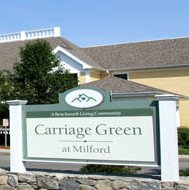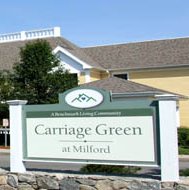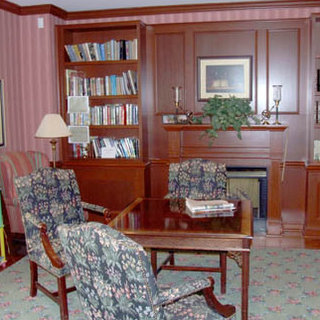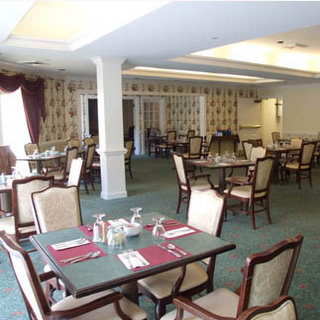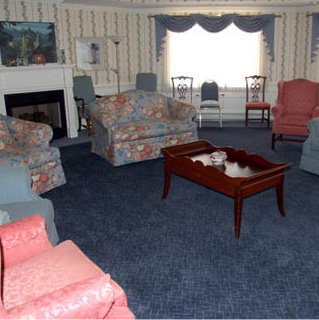 Call for Pricing
Pricing will vary depending upon published room rates, care charges and medication charges. Each resident is evaluated to determine care needs and final pricing.