Belle Reve is an Assisted Living Community located in Milford, PA. Assisted Living care offers an independent living experience with the personal care and health services as needed. Assisted Living communities are designed to provide residents with assistance with basic activities of daily living (ADLs) such as bathing, grooming, dressing, and more. Some states allow assisted living to offer medication assistance and /or reminders. They typically offer daily meals, activities, religious services and transportation. For more details on this community including pricing and availability, call the number above or complete the email form.
In Pike County, Pennsylvania at the border of New Jersey, Belle Reve Senior Living Center is providing residential care, memory care, and skilled nursing care. This well-appointed community with its beautiful furniture and décor makes it easy to feel at home. The staff's care and compassion and the friendliness of the residents make coming home to Belle Reve natural. Residents receive three nutritious, delicious meals every day. The staff takes care of housekeeping and linen service which frees the residents' time to spend it on engaging and enriching activities. The 24-hour personalized care assistance and professional on-call nurse are available when needed. Medication management is provided as are pet therapy and companionship. The secured memory unit provides a safe environment for those residents with memory impairments. Rehabilitative services are available as needed. They include physical therapy, occupational therapy, and speech therapy. Residents requiring this added support will find the on-site services most convenient. The skilled nursing amenities and services include the 24-hour care of dedicated, licensed practical nurses and certified nursing assistants. The attending doctors are from local hospitals. Care plans and family meetings are utilized to ensure families understand the level of care required and the plan for care and recuperation. Belle Reve welcomes patients for post-discharge transitional stays in the beautiful residential care community.

Belle Reve Senior Living Center is located in Pike County, Pennsylvania at the border of New Jersey. Our experienced professionals and staff are committed to providing quality care with compassion and respect. Belle Reve offers four levels of personalized care: Assisted Living, Memory Care, On-site Rehab Services, and Skilled Nursing Care.

Are You the Community Manager?
If you are associated with Belle Reve, click the Claim Listing button to contact a representative about a free listing with our referral program.
Nationwide Network of Care Advisors
Work with 25,000 families each month
Market your community with Photos, Videos, FAQ
Claim Listing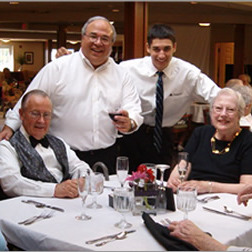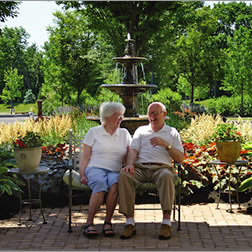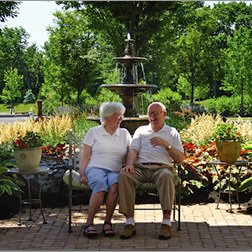 Medical Capabilities

24-Hour Supervision
Alzheimer's Care
Diabetes
Memory Care
Respite Care
Wellness Assessments
Wellness Program



Activities of Daily Living

Bathing
Bathroom Prompts
Continence Care
Dressing
Escort & Transfer Assistance
Housekeeping
Laundry with Linen
Medication Management
Response System



Amenities

Library
Outdoor Gardens
Transportation



Food

3 Meals Daily
Daily Snacks
Menu Choices
Special Dietary Menus



Exercise

Exercise Room / Programs



Recreation

Arts & Crafts
Educational Programs
Gardening
Group Games
Shopping Trips
Social Outings



Religion

Religious Activities

Call for Pricing
Pricing will vary depending upon published room rates, care charges and medication charges. Each resident is evaluated to determine care needs and final pricing.