Azalea Trails is an Assisted Living Community located in Tyler, TX. Assisted Living care offers an independent living experience with the personal care and health services as needed. Assisted Living communities are designed to provide residents with assistance with basic activities of daily living (ADLs) such as bathing, grooming, dressing, and more. Some states allow assisted living to offer medication assistance and /or reminders. They typically offer daily meals, activities, religious services and transportation. For more details on this community including pricing and availability, call the number above or complete the email form.
Take some much-deserved time to smell the roses at Azalea Trails, where their lush features and convenient services keep residents happy year-round. Their Assisted Living and Memory Care community in Tyler, Texas, offers thoughtfully designed studio, one- and two-bedroom floor plans that strike a perfect balance between privacy and comfort with mini-blinds on all windows and full-sized kitchenettes. Imagine an apartment home with no cooking, cleaning or maintenance - and friends next door. That's what residents experience at Azalea Trails with three daily meals, weekly housekeeping and laundry services and professional and courteous staff members ready to assist 24 hours a day. Residents receive quality care with support services including medication reminders and special nutritional counseling. Their community's perfect location, just outside the hustle and bustle of the Rose City, offers tranquility while at the same time affording residents easy access to shopping, dining and entertainment venues.




Since 1990, Capital Senior Living has grown to become one of the largest senior living providers in the United States. With a goal of offering affordable housing and an enriched lifestyle to thousands of seniors, their dedicated team of professionals succeeds in providing quality care in each of their unique communities.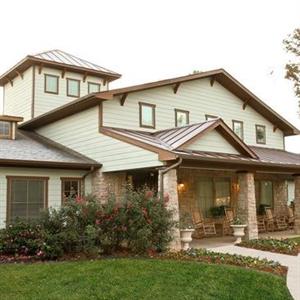 Call for Pricing
Pricing will vary depending upon published room rates, care charges and medication charges. Each resident is evaluated to determine care needs and final pricing.